Can anything be done about this mirror besides setting a flower there?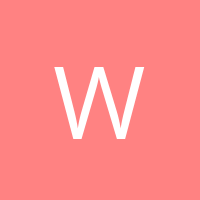 Answered
No, I cannot take it off the wall. It is wall-sized on three walls.
This happened when my ward left shower running two hours with doors closed, while he played ball, shortly after we built the house 35yrs.ago. No other mirrors have done this. (Its OK, he's a successful IBM exec now, father of 3 and worth more than mirrors).
I have considered cutting through the sheetrock in room behind this mirror, and then try to cut out the exact piece of sheetrock behind that bad spot that the mirror is glued to; and then try to refinish it from the back.
I think the risk of breaking it is huge, and not even sure it could be refinished. Even if this hairbrained scheme worked, I'd have two walls to repair and repaint.
I'm so sure all of you will say nothing can be done, that I hope you have a good laugh.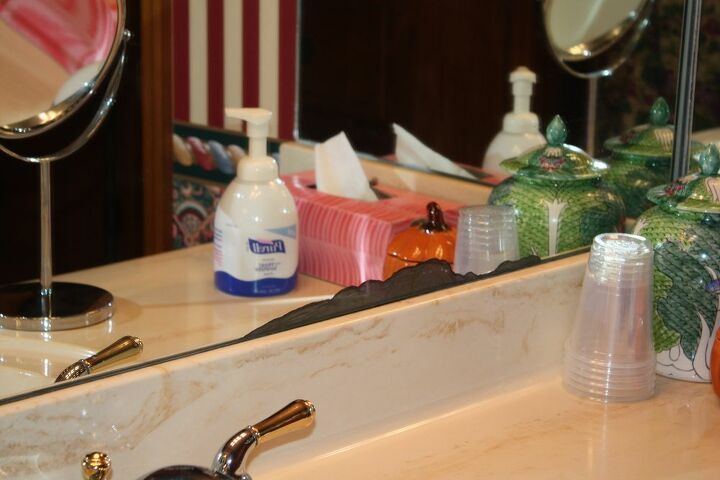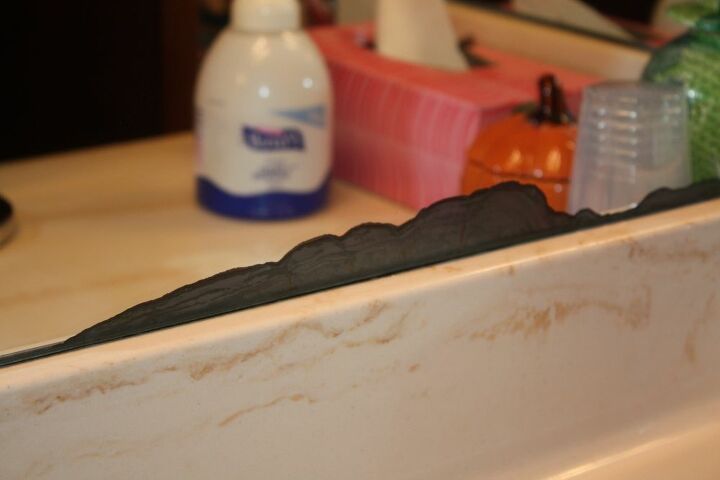 Backing came off expensive plate glass mirrors due to steam. Only this spot.