Advice from HOMETALKERS who've uncovered a chimney in their old house. Answered
I live in a 1930's craftsman Bunglow, and I'm considering removing the drywall that is covering a huge all brick chimney in my kitchen. (The actual fireplace is in the next room, not in the kitchen) I've cut some exploratory holes to see the actual chimney and it's about 4 feet wide at the base. It used to be part of the origional furnace. I've done this before in my daughters room with a much smaller 3ft wide straight chimney that was really easy. This kitchen project will involve installing drywall because the chimney appears to have a wide base with a smaller brick collar above that, then tapering up to the chimney on top. Whoever put up the drywall just boxed it in square and left it hollow inside (see photo).
I'd like to hear from some hometalkers who've done this already- what problems did you encounter? Do you feel like the work was worth the reward? Did it improve your property value?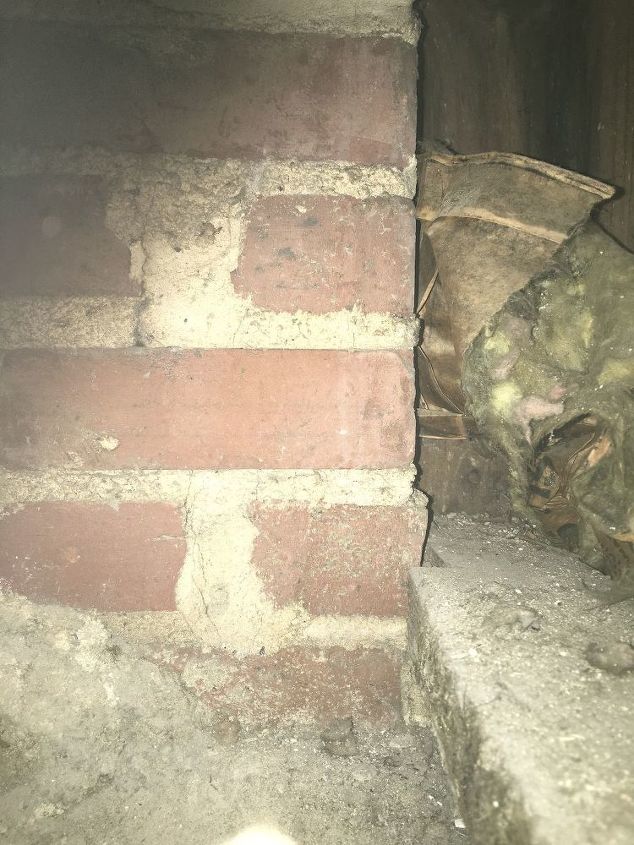 The fireplace was framed in 2x4s before being dry walled over. This empty space goes all the way back to the lathe of the wall in the next room.