How do I do Ceiling repair?



Answered
I've removed old light fixture, LED recessed cans. Now I have wholes in my ceiling to be repair - please advise.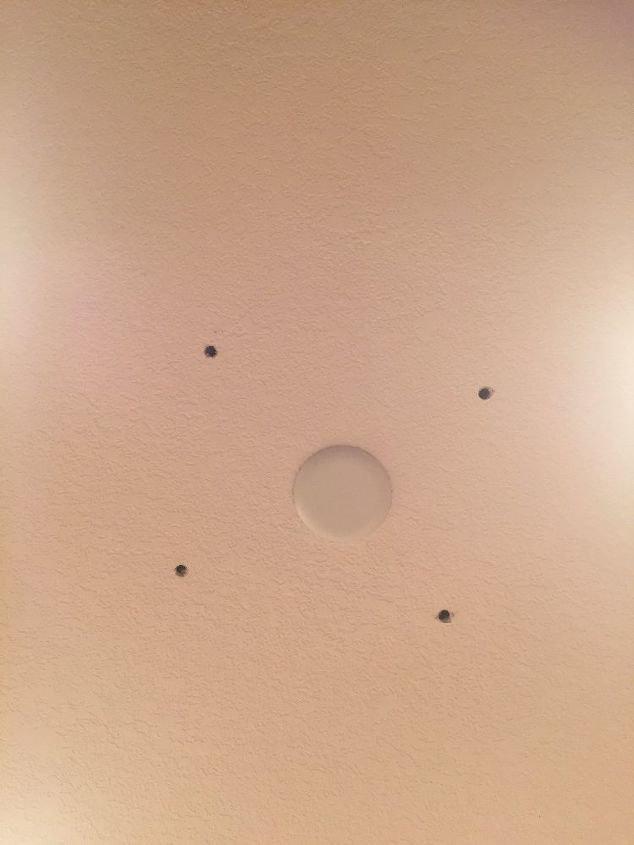 I used a capt to fill fixture whole, however bracket screw repair?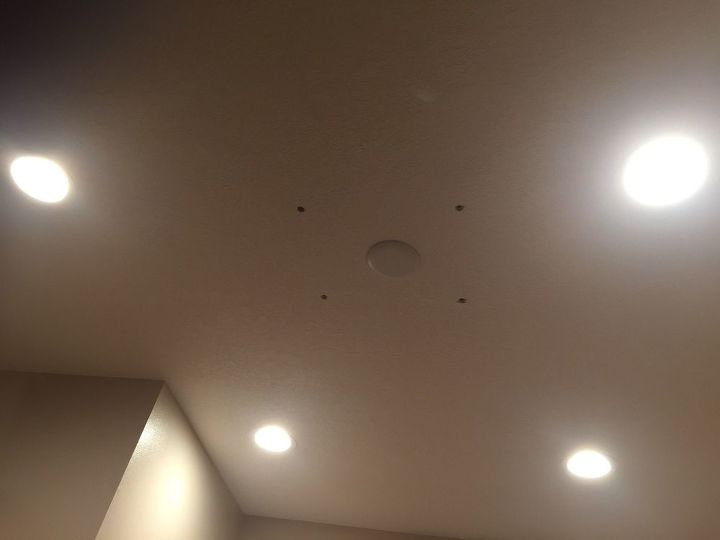 Right in the middle of my ceiling. Love the light provided by recessed cans.