Asked on May 24, 2017
How to rid frogs making too much noise in Patio Fountain? +16
Answered
We just moved to a new cabin and I have a Frog Symphony every night that is too loud and getting old! They were just tadpoles when we moved in but now it is ridiculous!
The fountain has no fish but beautiful Lilies that are blooming. I would like to relocate the frogs, what is the best way. I am still cleaning old leaves out of the fountain also, but never get a frog in the netting pole. Smiles, Cyndi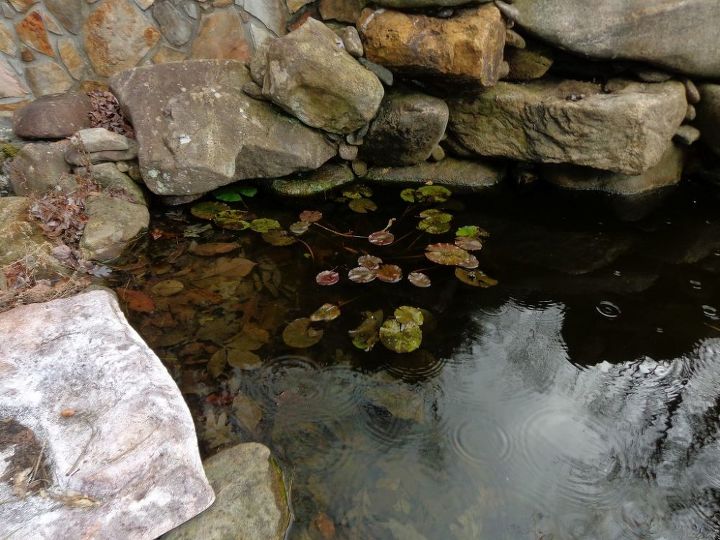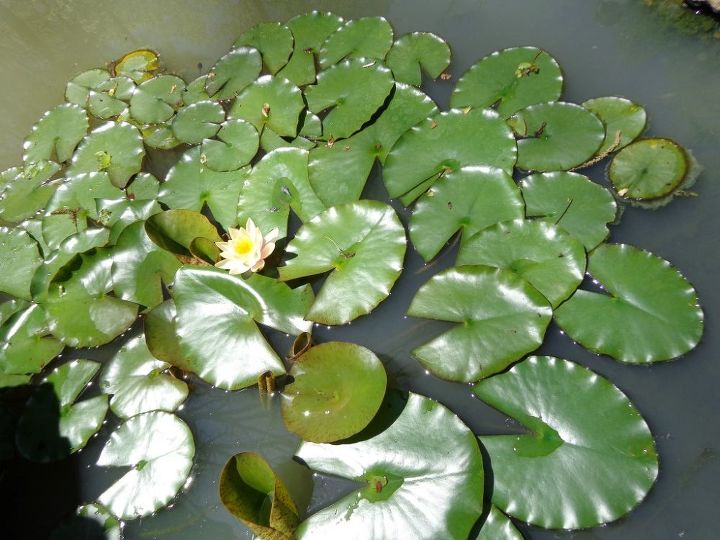 Fountain Lilypads, one in bloom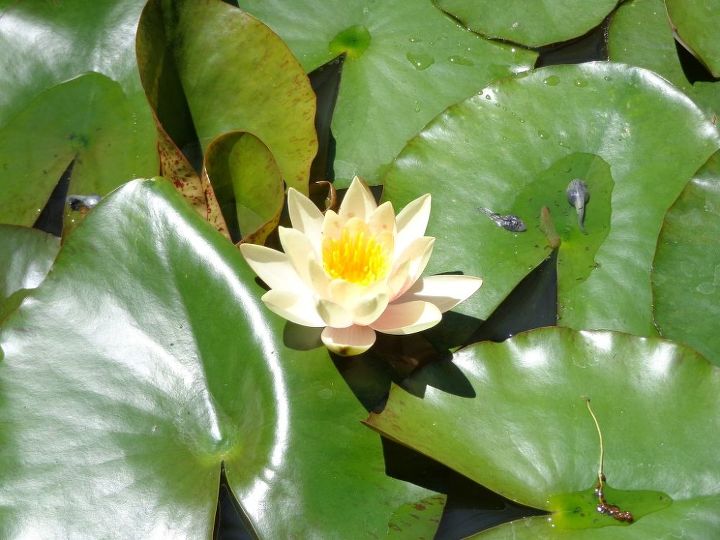 Lily in bloom in patio fountain