Related Discussions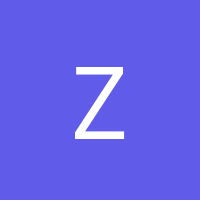 Zy
on May 01, 2020
what to do with mini plastic shot bottles? Only about 30% of them have caps.

Cheryl Olivier Gautreaux
on Jan 02, 2021
I have lots of Folgers containers. Since hurricane Katrina, we do not have recycling in our Parish (County). I am looking for creative and decorative things to do wi... See more Deborah
on Apr 22, 2020
I have a wooden rack that is square. It has 5 sides with dowels like drying racks with one side opened. I don't know what to do with it, but don't want to dispose of ... See more
Lisa
on Apr 07, 2020
how can I make something out of an old plastic magazine holder that has f4 or 5 slots? Seems like ive seen something on here before.

Holly R
on Feb 20, 2013
My husband has this old 4-drawer dresser left over from his junior high era and it's definitely seen better days!!! The pull handles are mismatched, several are broke... See more

Patricia Atwell
on May 18, 2016
Does anyone know what to do with a whole lot of shoes boxes?