Related Discussions Ginger
on Oct 23, 2019 Kulpy
on Feb 10, 2018
We live in Fla, 20 years ago my dad planted a bleeding heart plant which he thought would grow into a bush like they did in Pa. well it is a tuber type plant that has... See more Bibine
on Mar 31, 2019
It is all over my back yard and killing all the grass. Is there a natural solution to kill them. thanks. Phala Wright
on Mar 11, 2019
In rains, we get 8-10" of water that rises in the fenced backyard...an old swimming pool was filled in years ago, and seems to be where water stands most. What do yo... See more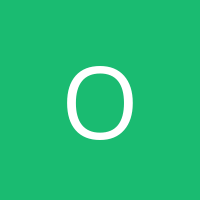 Oldgaelic
on Mar 10, 2019

Carla Hofstee
on Oct 20, 2018
How do I stop Kangaroos from eating the Roots of my Fruit trees.?I really do Not want to put up a fence as it would spoil my view

Linda Board Theriot
on May 23, 2018
It's that time again, flea season! Looking for your solutions to get rid of them.