Feeling proud: Vanity chair re-vamp



Answered
I found this little lady under a pile of junk in "thrift" store. She was moldy, smelly, the vinyl was brittle and she was chipped and battered.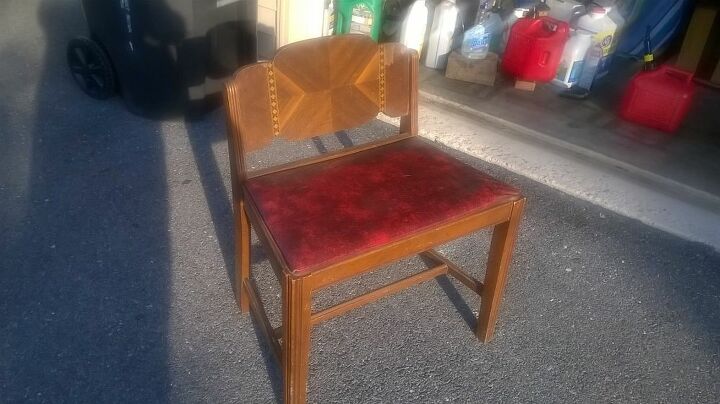 Poor thing was neglected and battered.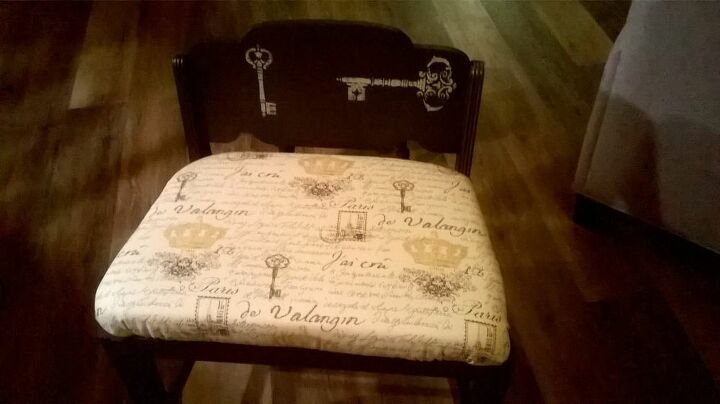 After, some cleaning, sanding, repairing, new foam and paint (Fusion Mineral in Ash), she is a beauty again! And much more comfortable.