Where can I get a small round dining table under 48"? Answered
Hello All, I have been long searching for a weathered grey or weathered ivory round dining table, all wood, with a pedestal base for my small condo space. I currently have a 48" table and it's much too crowded. Ideally 36-42" would be great. Something like the attached would be ideal. I cannot find it - repinned it, but the link leads to some vague website. It's posted as a 42" table. I like the base because it's circular, not spreading out to four feet under the pedestal, but I am getting impatient, so will accept that design also. Any ideas? I saw one on World Market at 36" but I don't love it . Have any of you seen anything similar to this photo? I would be eternally grateful! Thank you!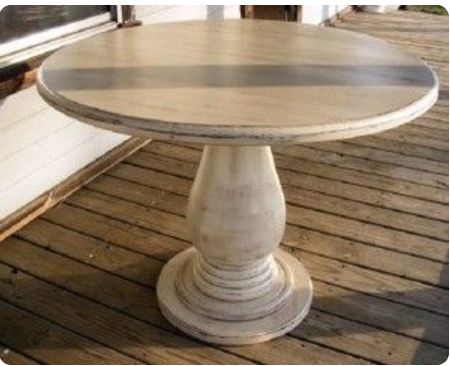 42" diameter table, round base, pedestal, love the finish.