How can I cover the bottom part of our new shed? Answered
It sounds crazy but only one corner of the shed is on the ground.
If I try to put anything around it to cover it up it still will not be the same height.
We we told by the company that they had to add 16" to level it.
It is a 12X20 shed so it sticks out like a sore thumb.
We also don't want animals to be able to get under it.
Excuse our yard it is a work in progress. We tore off our deck, pulled out bushes and had a tree cut down.
Any suggestions will be greatly appreciated!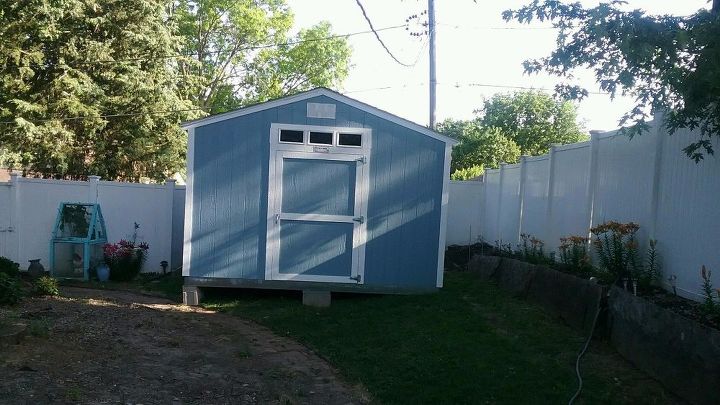 Believe it or not it is level. You would never know it by the picture.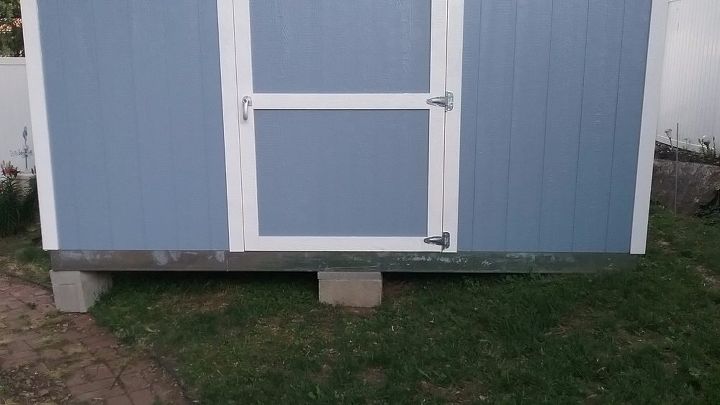 We plan to put a ramp across the front.