Former owners had 2 goldfish "tanks" put in on our patio.... Answered
We don't want fish to care for, but don't have money to do a new patio. How can we make this patio more user friendly on a tiny budget? It is a large area of unused space, that collects leaves from our beautiful shade trees! And I would love to have the space to use. As is, the space is very disconnected and in small segments.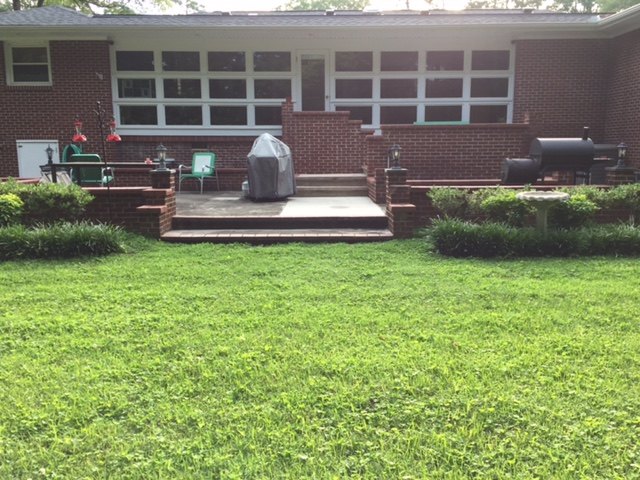 View of full patio. One fish tank is directly under the windows on the left. The other one is near the outer edge of the patio on the right, right behind the smoker grill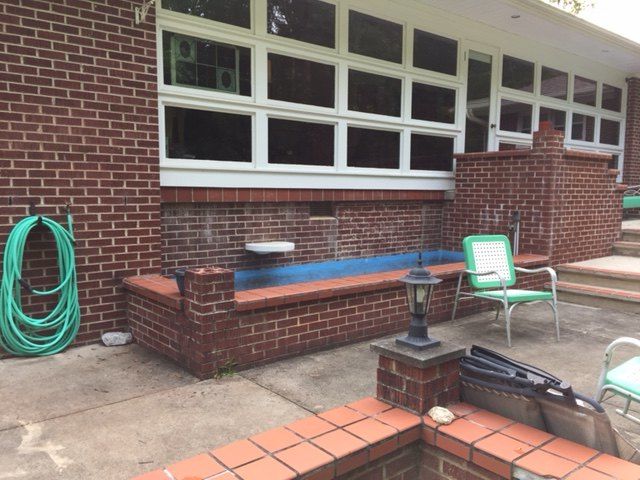 Fish tank on the left, larger of the two.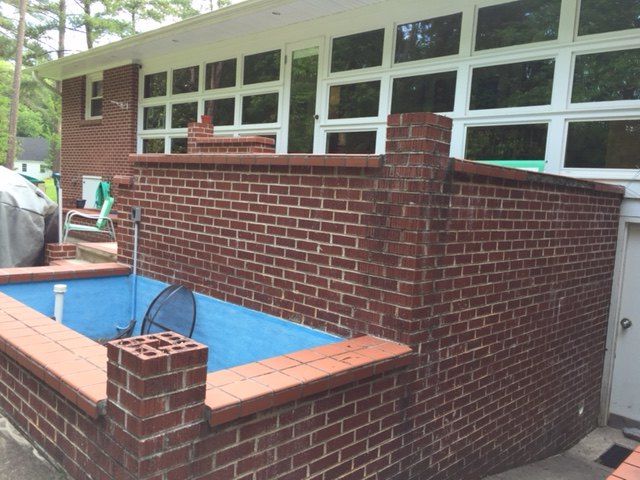 Tank on the right, smaller one.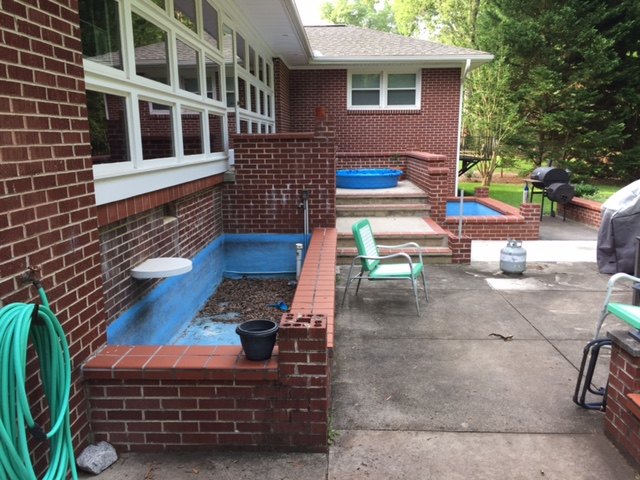 Side view of patio, that shows both tanks.