Backyard Birds & Water fountain...



Answered
We made a nice backyard Bird & Birdbath(Hummingbird fountain) area, But seems to be messy all the time...I don't want to give it up so hoping to get some ideas for better ground cover than the rock-gravel we are using?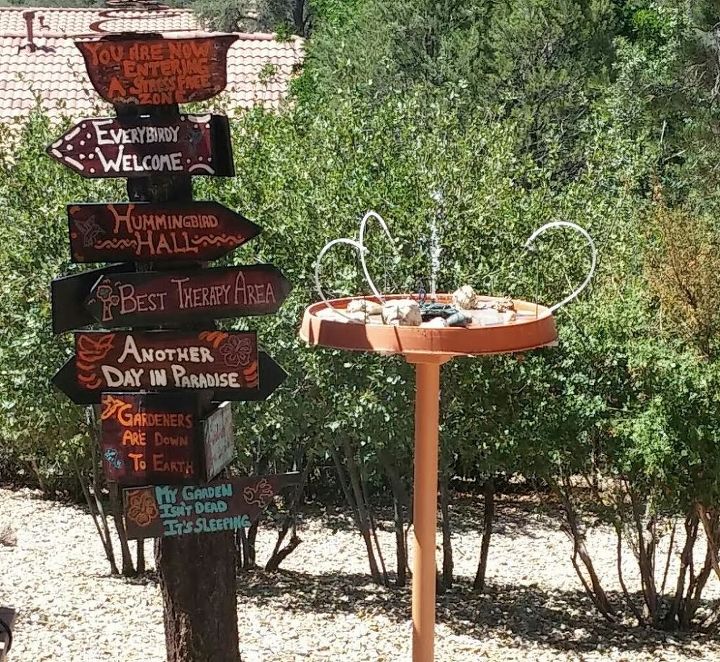 We live in Arizona so grass is pretty much out. We also get a lot of rabbits that dig & play in the gravel.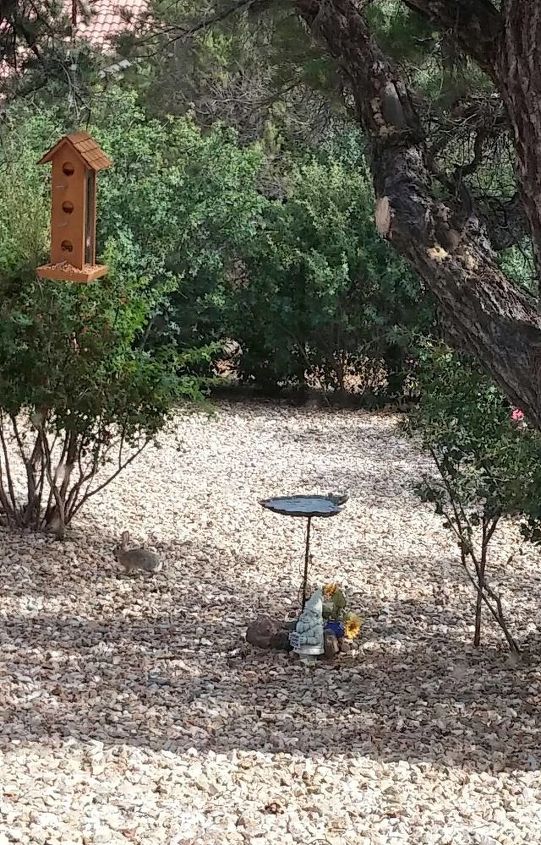 We have a large & small birdbath as well as the fountain we made for the hummingbirds...we also put out bird food & 2-3 Hummingbird feeders too. The rabbits seem to eat the bird food.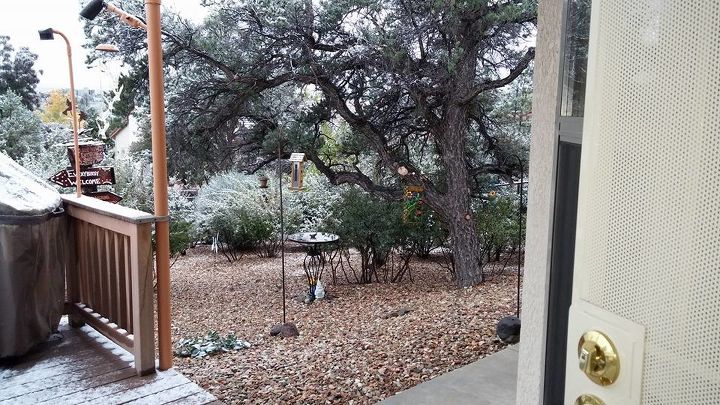 Even in the winter time we get a lot of birds & rabbits.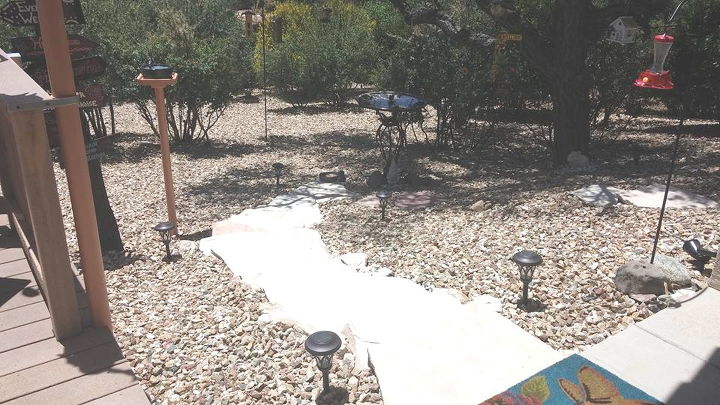 We moved here to Arizona from Orlando, Florida and I am still adjusting to not having grass and the gravel idea!