My kitchen is not a functional kitchen. Any suggestions ??



Answered
I recently purchased a house. The kitchen is the worst room. The original owners made a closet and put the washer and dryer in it.
I relocated them back into the garage. You are unable to see any other rooms from the kitchen. I opened up one wall ( there was a small pantry closet, the refrigerator and a cabinet on this wall ) now it is a beautiful bar and I can see the living room.
All the items on that wall we're moved into the washer / dryer closet. The kitchen was painted a putrid green... I have repainted it blue. The cabinets are old and white. I want to keep the white but redo the cabinets.
Now the problem...the closeted area !!!
Do I push the door to garage back 3' to meet the back wall ? ( That is a carrying beam ) so it will still have an added on look to it. OR..do I remove the dining room wall and put the stove in the closet area with the fridge ?
Remove the kitchen windows ( replace with a half moon window ) and extend more cabinets. This will now open up two rooms allowing me to see everyone and everything while I'm cooking.
I am at a loss with this kitchen....please help !!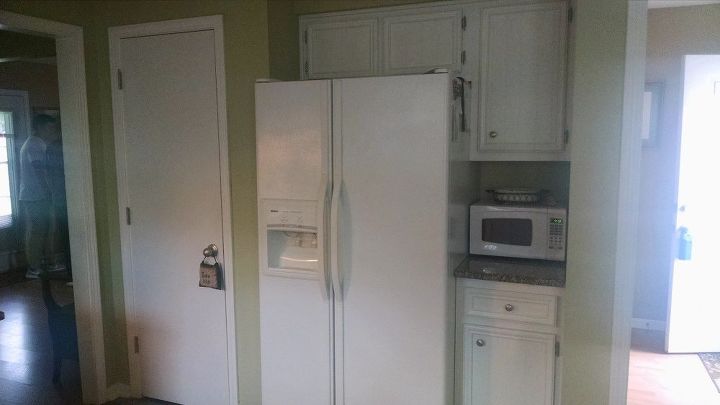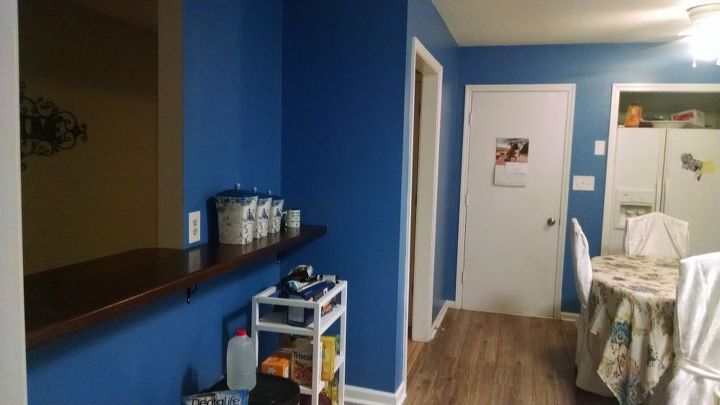 Old kitchen wall....now with bar cut out and blue paint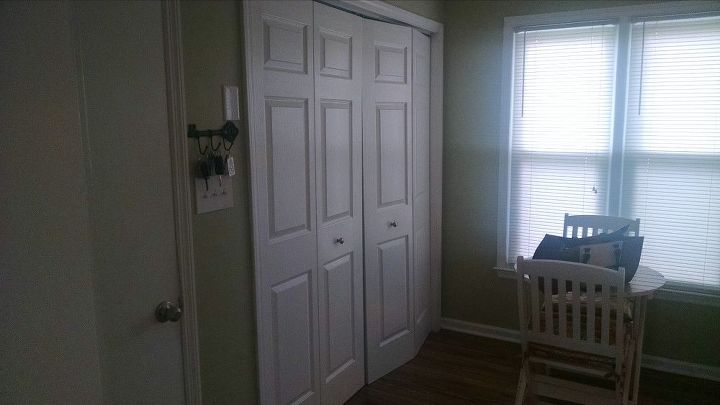 Closet in kitchen & garage door
This wall & door can be pushed back about 3'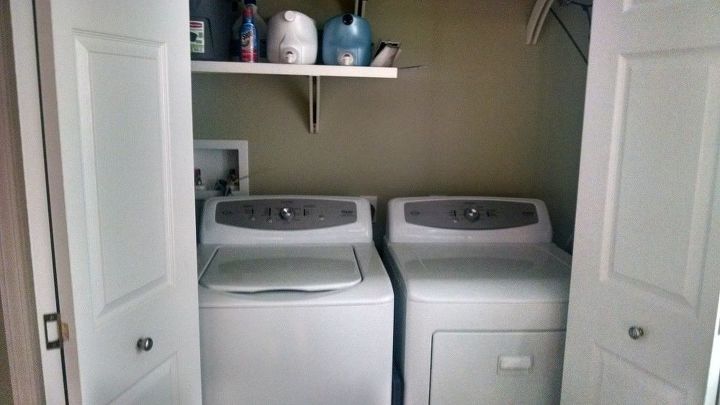 Kitchen closet where they had washer - dryer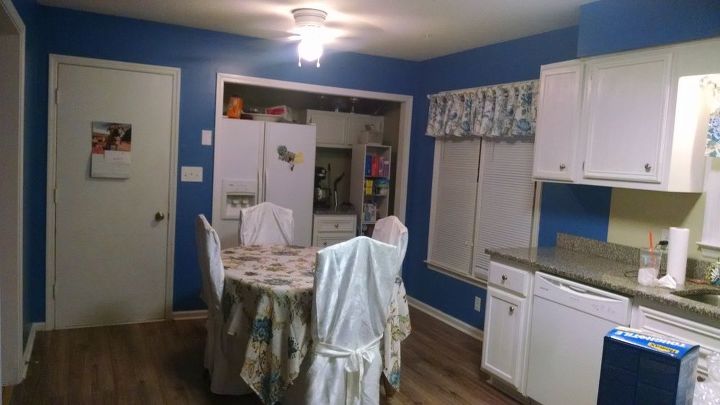 Everything from bar wall moved into closet.
Remove window...add more cabinets with a half moon window....push back garage door even with back of closet wall giving me 3' more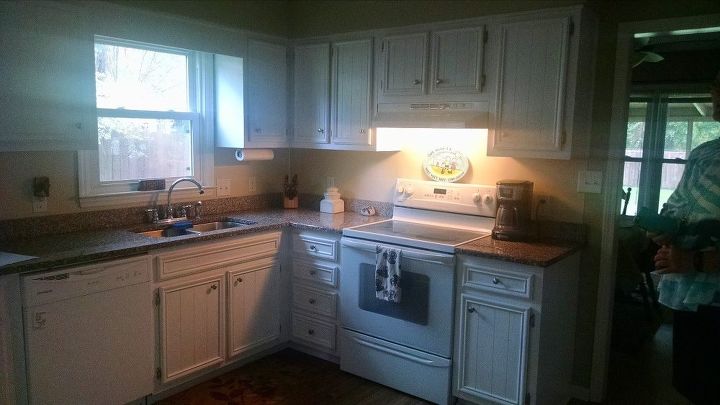 Kitchen wall which divides to dining room.
Move stove over to fridge area ( closet ) and remove wall completely ???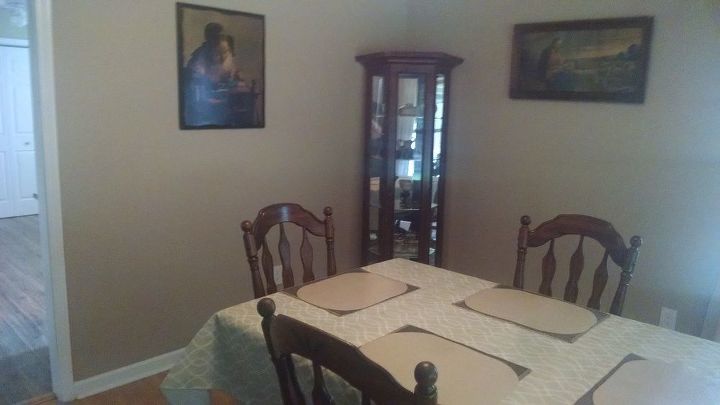 Left wall from dining room ... remove ?
This is old owner pic of dining room.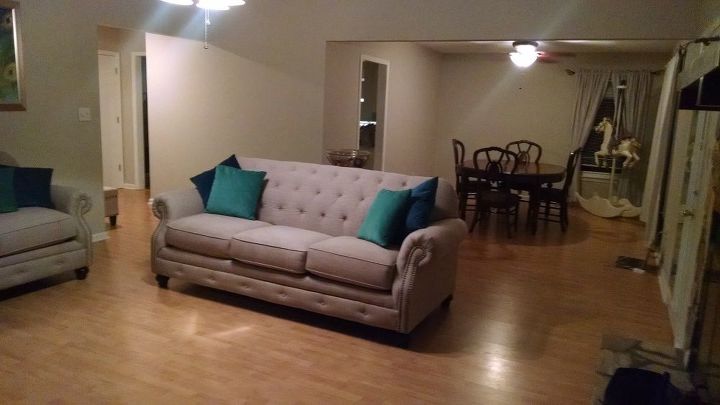 Doorway from kitchen to dining room
Remove that wall aside of doorway ?