Related Discussions Cindie
on Jan 29, 2019
My carpet is about 20 years old. very nice color but I am wondering if I should put wood flooring in or should I leave the carpet just get it pro to clean it. Or do I... See more

K. Rupp
on Nov 28, 2018
My husband is building some kitchen cabinets. Does anyone know of a good company or website that sells the specialty hardware and guts of kitchen cabinets. FOR EXAMPL... See more Wendy
on Nov 09, 2018
I paint Halloween & starting a Christmas collection of pictures that I would like to sell, but have no idea where to begin. Any suggestions? I've included pictures ... See more Donna
on Sep 09, 2018
I start many projects, then move to another. How do I stay on course? So many good ideas.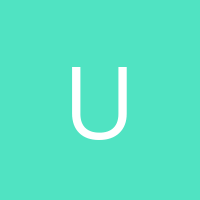 U.S.I. Systems Eric S Dahlin
on Oct 16, 2018
Building a Steel Framed Home & I want to know if more insulation is not the best for a home ?Can A home be Too Tight & Not Breath?
Sherrian Fuson Francis
on Sep 24, 2018
Should my first diy project be something easier than the mini mannequin Christmas tree? I've never even used a glue gun. Michelle
on Sep 03, 2018
I am first time pickling and do not know for sure if my mason jar lids sealed properly. These are not canned they are just refrigerated pickles meant to last only 2 ... See more