Related Discussions
Natalie Blanchette
on Nov 28, 2019
Happy Thanksgiving !

TAMMY SPALSBURY
on Dec 31, 2018

Laurie Collins
on Dec 28, 2018
Julia A. Harding
on Nov 01, 2018
Not sure where to go, what to offer. Love DIY. I do denim, but I sew, crochet, paint, just about anything crafty. Just started on rug weaving... Sha16623175
on Oct 25, 2017

Kaufman.daniel
on Jul 27, 2017
Hi,I love doing DIY project but sometime I lack the motivation.... I was thinking, if I had someone doing the same project as I am at the same time, would I be more c... See more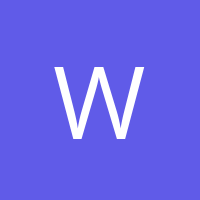 Wal17994662
on Jun 12, 2017
We are from "Taiwan", our country! We never been a part of "Province of China".