Removing walkway cracks without tearing out the existing cement? Answered
I have a long, curved cement walkway from my driveway to my front door that is developing large cracks. How should I handle/ camouflage these cracks without having to tear up the entire walkway which would be a costly and time-consuming job?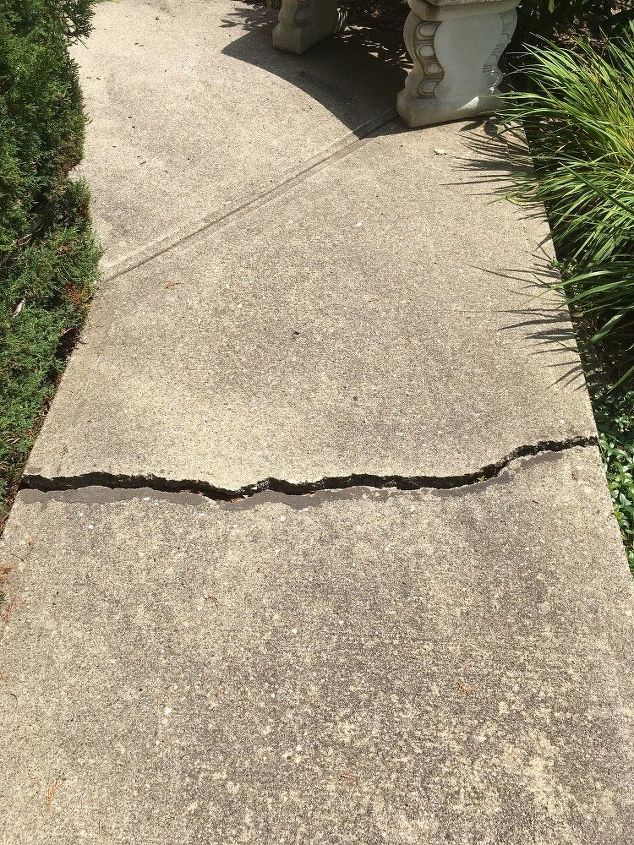 Here is the unsightly crack that I want gone!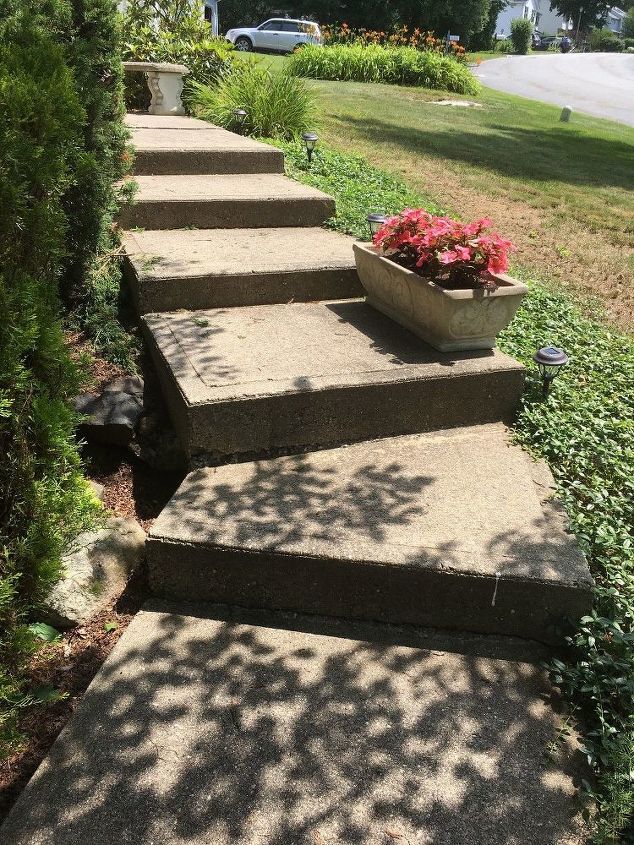 This is part of the lovely walkway.