What material do I use to put a "skin" on outdoor wire sculpture?



Answered
The previous owner of our 6 acres left behind a lot of almost life-size sculptures of animals, made out of heavy-duty chicken wire. There are several deer, a small horse, a little giraffe, LOTS of 3' birds, a ram, a LION, etc. I want to complete the sculptures by covering them with something that can stand up to being outdoors year-round. I need ideas re: materials to use. The photo is of the lion with snow on it; the only way you can actually see these sculptures.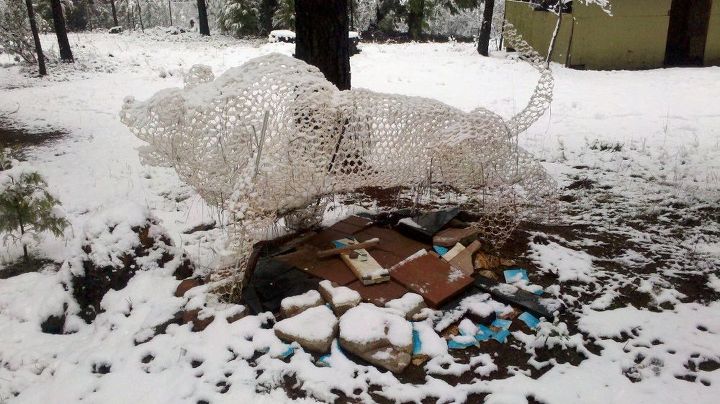 Stalking lion, gravemarker for my Lion Dog (Pekingese). Lion is 8 feet long and 3 feet high.