How to brighten up my living/ dining room.



Answered
my home faces north with a covered porch.how can I lighten up the rooms with paint, and not be too bright? I don't use curtains due to allergies. These colors are from previous owners.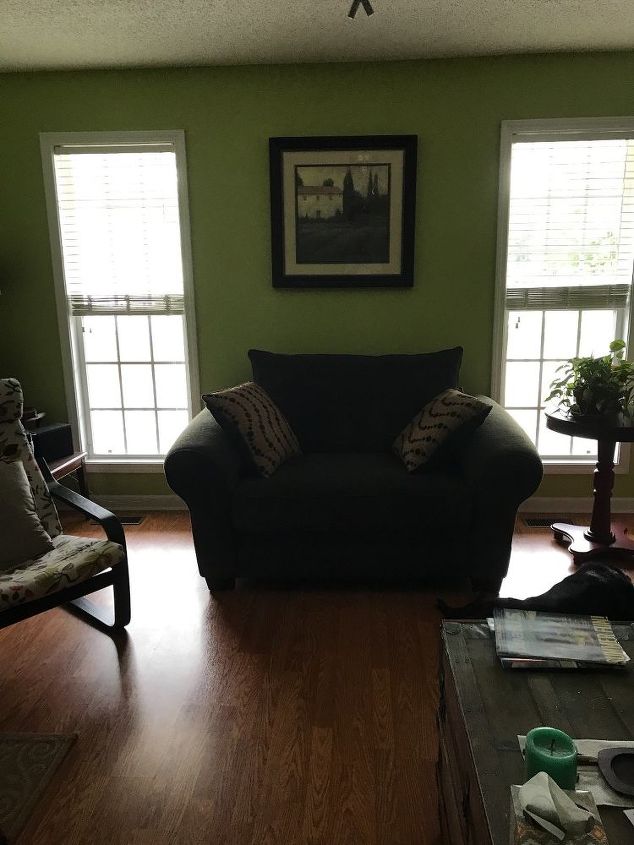 I love bright colors, but the green with green furniture is too much For my husband.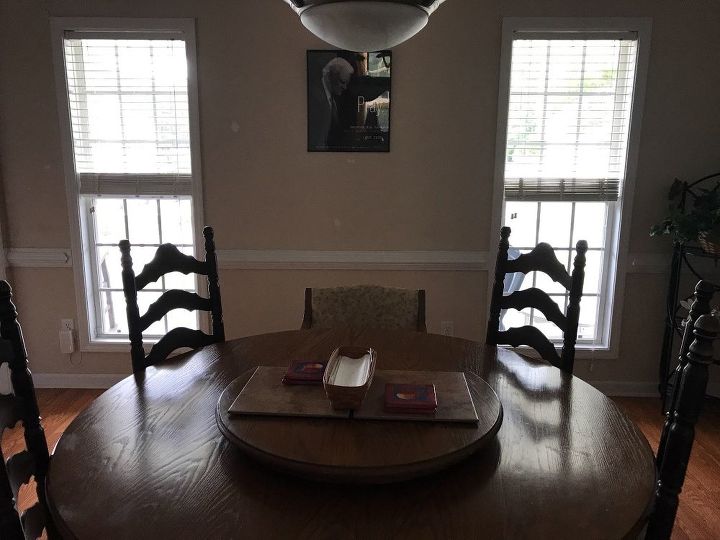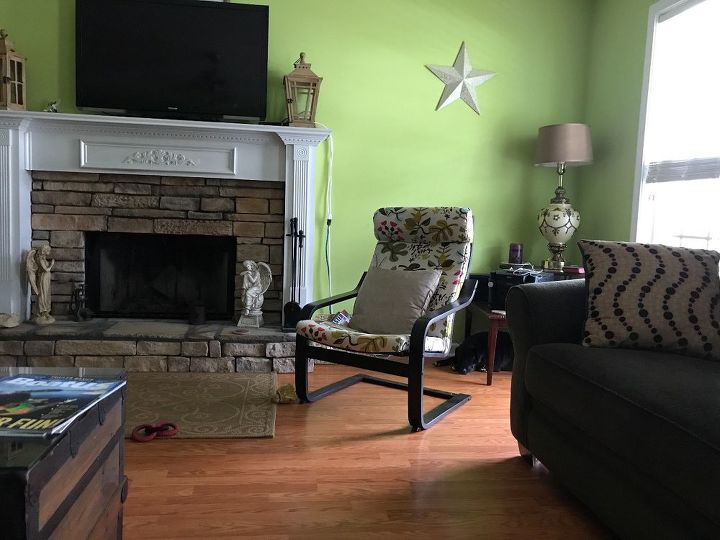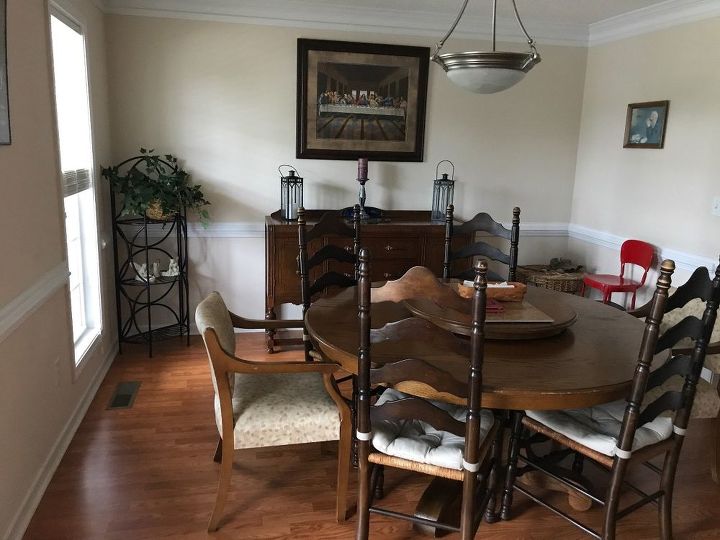 I want peaceful colors in my dining room.