Related Discussions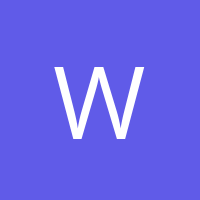 Wayde
on Jun 21, 2019
Hello there, hope you are well. I have a bunch of small terracotta pots that are already planted with dirt/succulents that I want to decorate. I was hoping to spray p... See more Lynn denns
on Sep 02, 2018
I WOULD LIKE TO KNOW WHAT IS THE BEST QUALITY PAINT FOR PAINTING MY FRONT PORCH.... a PAINT THAT WILL NOT CRACK OR PEEL I LIVE IN NEW ENGLAND AND WOULD ALSO WANT TO U... See more

Nancy Berger Mulcahy
on Jun 10, 2018
I am using Unicorn Spit on a cement stepping stone. How do I keep it from the elements and wear?

Judy Horton
on May 12, 2018
At the moment we have a multi coloured (red, brown, grey) brick house, with windows in bronze metal. the double door is stained at the moment but very faded as it fa... See more
Nellie White
on Sep 22, 2016
On the outside of the windows (shutters that are vinyl) what are the best methods to change or refresh the color other than spray paint because of the hot NC summers ... See more Dlt2421789
on Aug 10, 2016
I am in need of ideas on how I can cover up this green (Door panel?) on the outside of the home.
Christine Blinkwolt
on Oct 06, 2015
We are in the process of putting up new siding. It needs to be painted, what are some good color combinations? I tend to like craftsman style colors. We put shake s... See more