How can I cut down these bench seats and the table to make more room ? Answered
I live in a 1976 Chevy RV mini-home. I would like to make more room, a small aisle, when the bed is open. My little home is in shambles because very soon after moving into it I had to have major surgery and my recovery is still ongoing. Any suggestions would be greatly appreciated. Thanks so much for allowing me to ask my question.
Very sincerely,
Elizabeth Nice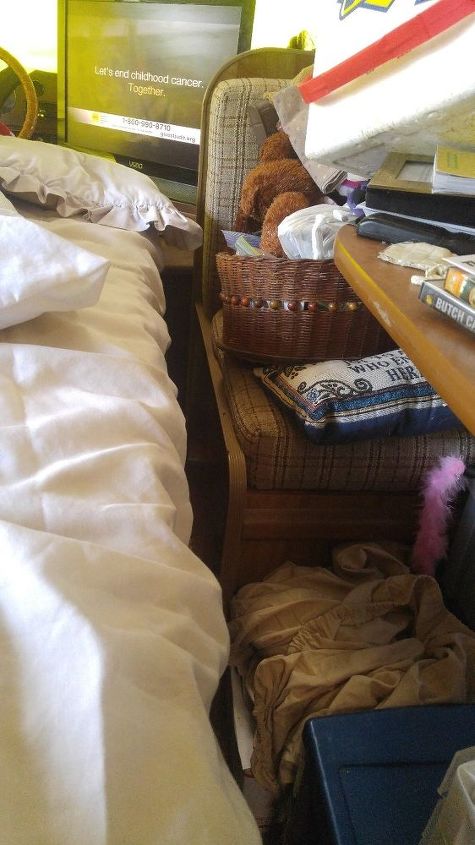 This is the front bench seat with the bed opened. It only allows 6" in between. I'll be using the top bunk for storage of most of the items you see plus some inside the bench seat.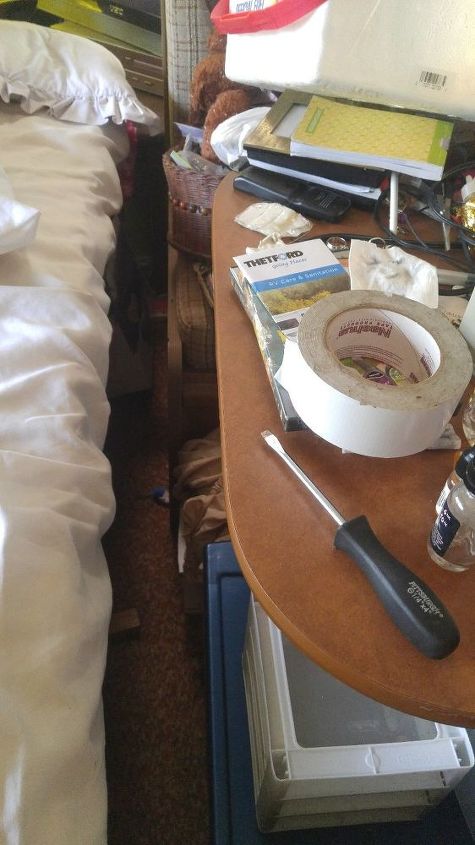 The table is bolted to the floor. It does not fold down or come out. I do not need an extra bed anyway.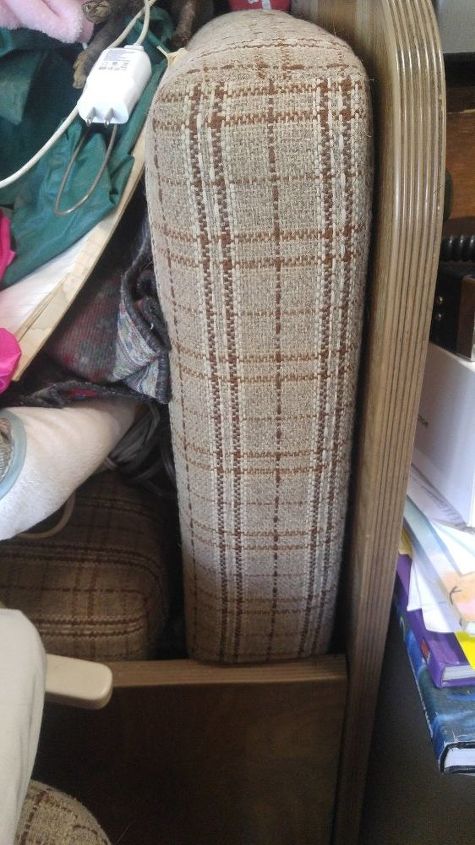 This is the back bench. I hope you can see that the back is bolted to a wall. But the part of the back that is not allows me to easily cut off a foot.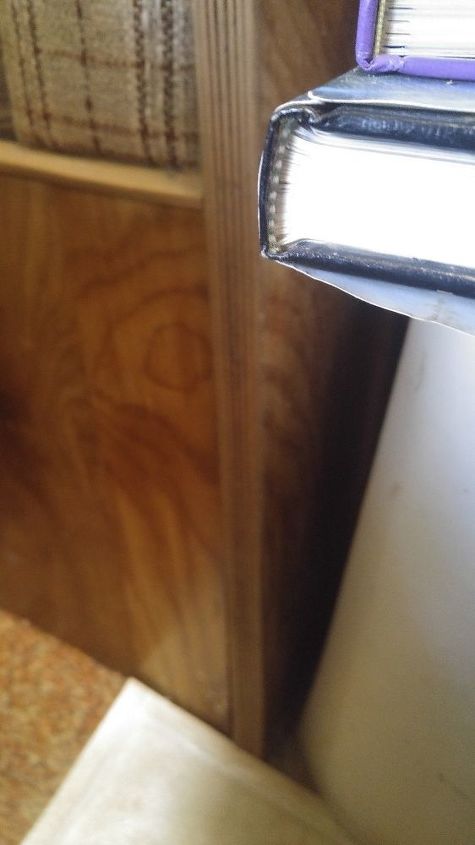 This is showing how the rear bench, and the front bench go down to the floor.