Related Discussions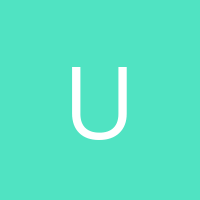 U.S.I. Systems Eric S Dahlin
on Oct 16, 2018
Building a Steel Framed Home & I want to know if more insulation is not the best for a home ?Can A home be Too Tight & Not Breath? Sha27205450
on Sep 22, 2018
I live in an older house and my bedroom walls are brown paneling. It's starting to bulge in and I really want to update it. Should I use dry wall and paint it or re-n... See more
Sherrian Fuson Francis
on Sep 24, 2018
Should my first diy project be something easier than the mini mannequin Christmas tree? I've never even used a glue gun. Michelle
on Sep 03, 2018
I am first time pickling and do not know for sure if my mason jar lids sealed properly. These are not canned they are just refrigerated pickles meant to last only 2 ... See more Trina
on Jan 14, 2017
Don't toss those paper towel rolls near the holiday..repurpose them. Use empty paper towel holders to wrap and store Christmas Lights around...Tangle Free Ready for ... See more Kim K.
on Jan 11, 2017
This is a little hack I thought of one day while doing the dishes. I use an oil/vinegar glass jar to put my Dawn dishwashing detergent in and I was always worried tha... See more

Hillela G.
on Dec 04, 2016
We had a really tough clogged sink. Usually, I use baking soda and vinegar and boiling water to fix the problem. But this time, it was too clogged and there was so mu... See more