Hurricane tips Answered
Just wanted to let you all know we made it through Irma OK. I'm in Miami and I can tell you that Sunday was the longest day of our lives as the winds whipped through. We are not in an evacuation zone. We installed impact windows a couple of years ago so we did not have to shutter up so we could see the wind whipping and the trees bending. We lost power at 9:45 am Sunday and still don't have it back. All in all, we had a few trees down, fences bent and some tiles ripped off but nothing major. Luckily we have a generator so we powered it up Sunday night after the winds subsided and have kept our 2 fridges going, wifi and ceiling fans. I'm on well water so when the pump runs you can hear the generator struggling so we try to not tax it, It is SO HOT but we are not complaining. We were here for Andrew and this was 2nd worse. My neighborhood is an older large tract area with many trees and many streets are blocked and so many trees down it breaks your heart but they will come back. if you are in a hurricane prone area, I recommend investing in impact windows, have a generator (with enough gas for a few days) and have a gas grill with a burner you can cook on, IF YOU ARE IN AN EVACUATION ZONE, LEAVE EARLY ENOUGH!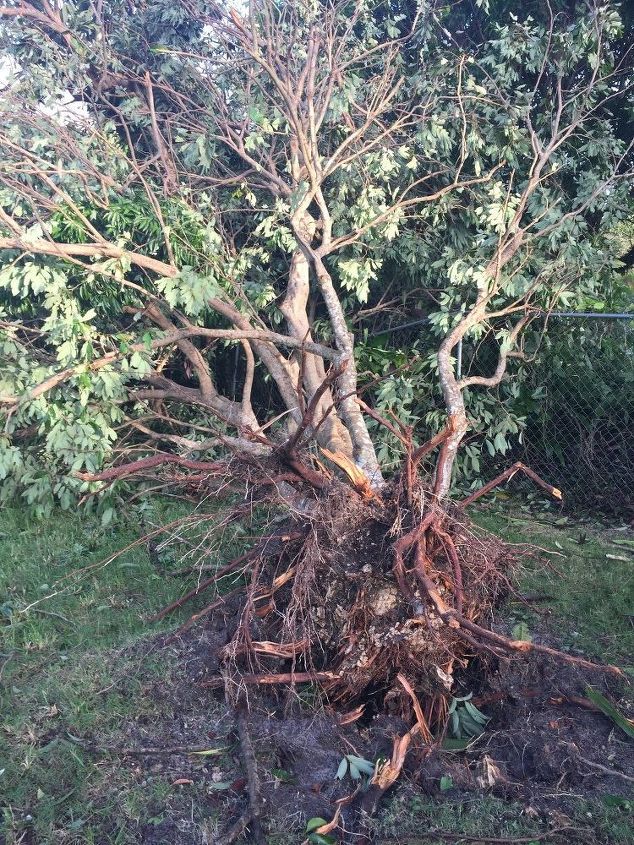 One of my downed trees, a lychee, probably 25' high with a very full canopy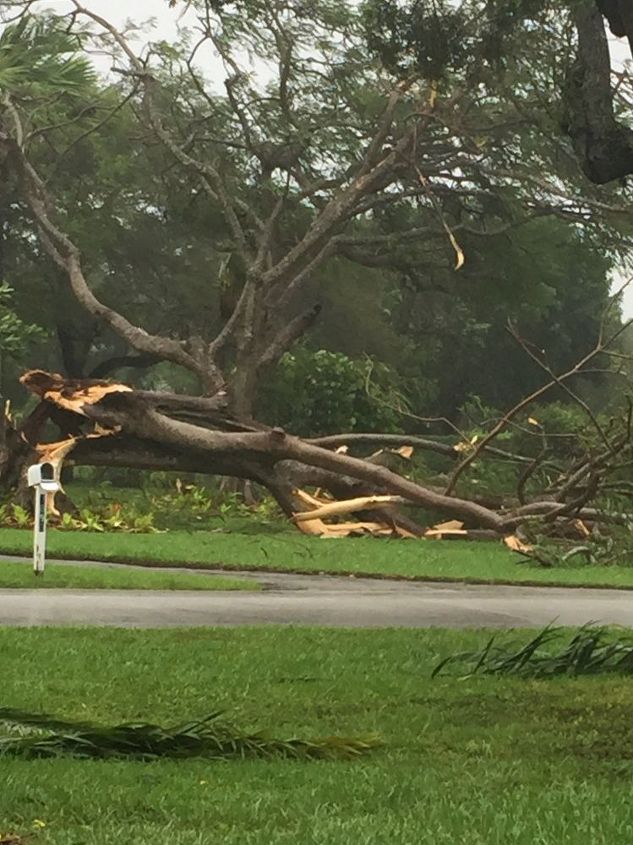 Tree at my neighbor's across the street.