Related Discussions
April Rose-Sharp
on Nov 24, 2019
I have an older house built in 1928! I think the big bedroom was once the living room. Okay to my question. I have to find a way to add a ceiling light. I have 3 room... See more

Patti
on Feb 21, 2019
I have a set of lamps with very unique shades. The "liner" of one shade seems to have dry-rot. I would like to patch it somehow. I thought of using a similar piece of... See more

Judy H.
on Nov 28, 2017
I have a 1964 pendant light in my kitchen. I like the light, but the cord it hangs from is dirty and frayed. Is there a place to buy a replacement cord? Is it diff... See more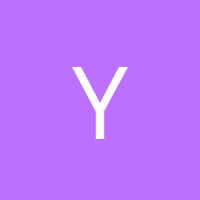 Yvonne
on Aug 01, 2017 Cen16130567
on Jul 31, 2017 Russbow
on Jul 23, 2017
I use a fan behind my wood stove to help spread the heat. I am using a flexible filter that I cut to place on the suction side, and hold it with rubber bands. It wor... See more

GritandGlamour
on Jan 23, 2015
Electrical nightmare?! Unsafe basement of the year award!? What in the world am I going to do with this?!