How can you make a door square without replacing it? Answered
New Deadbolts and door knobs won't work in old holes on the door frame. I think it's because the door isn't squared in right. The old hardware was chiseled out to make it work but we don't want to do that to the new hardware.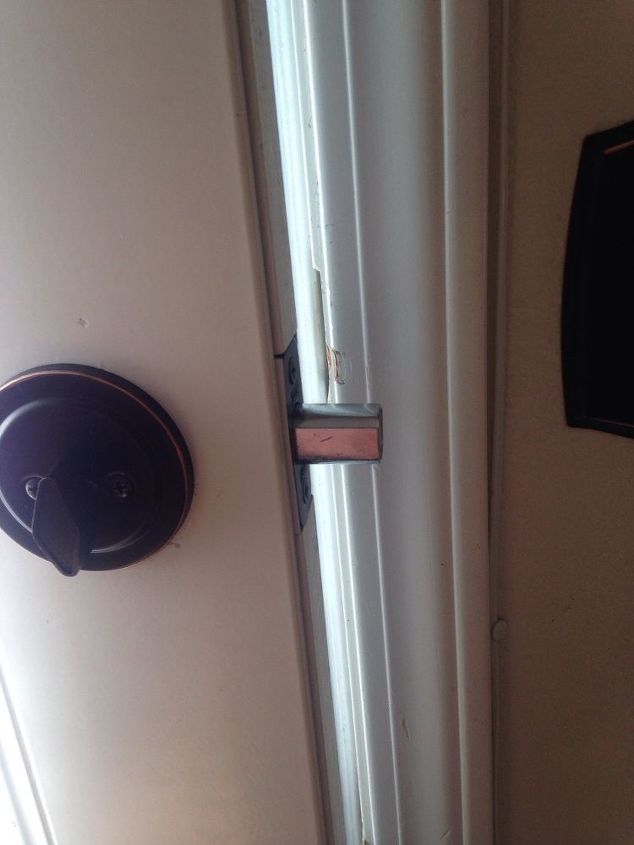 You can see the deadbolt hole on the frame (kind of) in the background...they don't line up. We can physically lift the door and it will latch...we just don't want to keep doing that.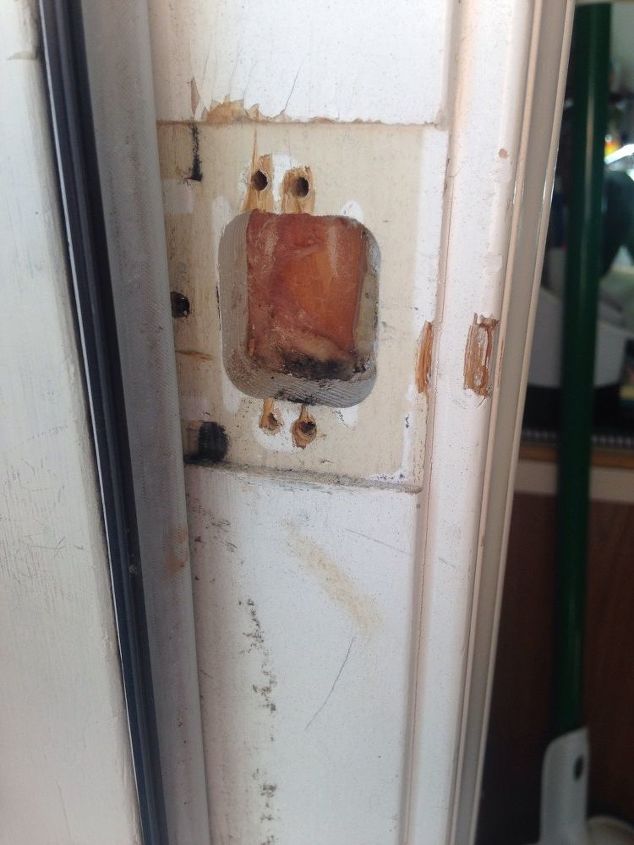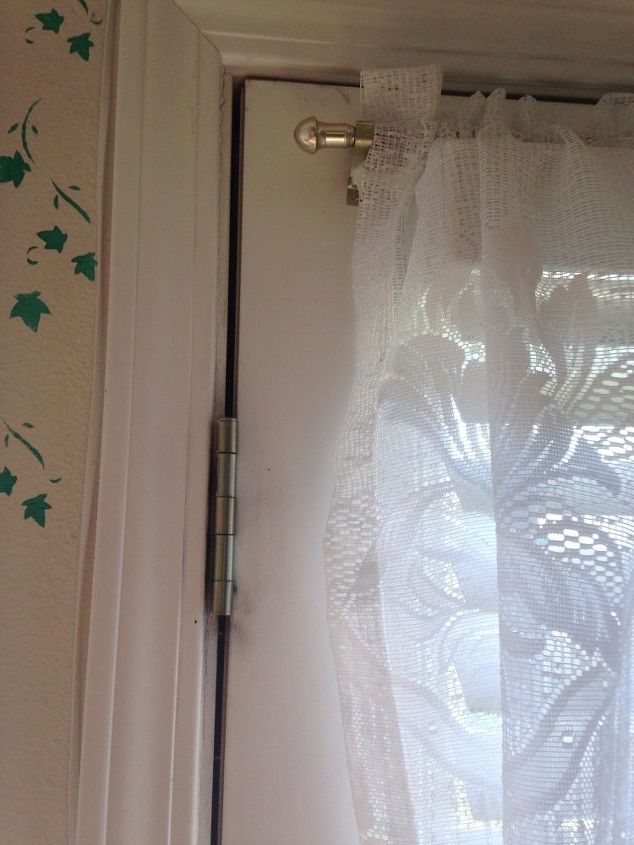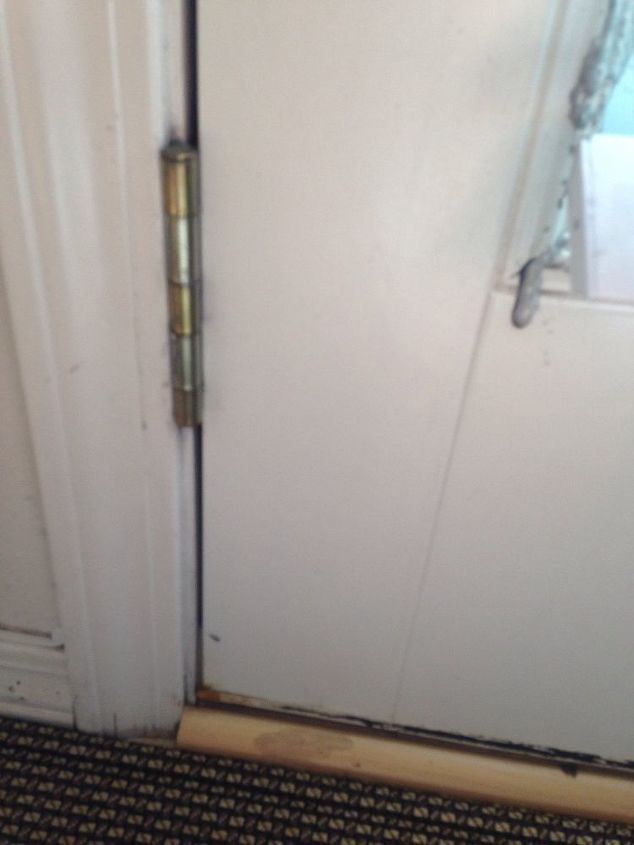 The Bottom of the door is closer to the frame than the top of the door...is there a simple fix? I think that would allow the deadbolt to fit right if we could square up the door.