How to choose kitchen paint colors when appliances are white. Answered
I want neutral colors. The countertop is marble looking. I have an old oak buffet and dining set which I want to keep but probably not paint. I have zero decorating talents.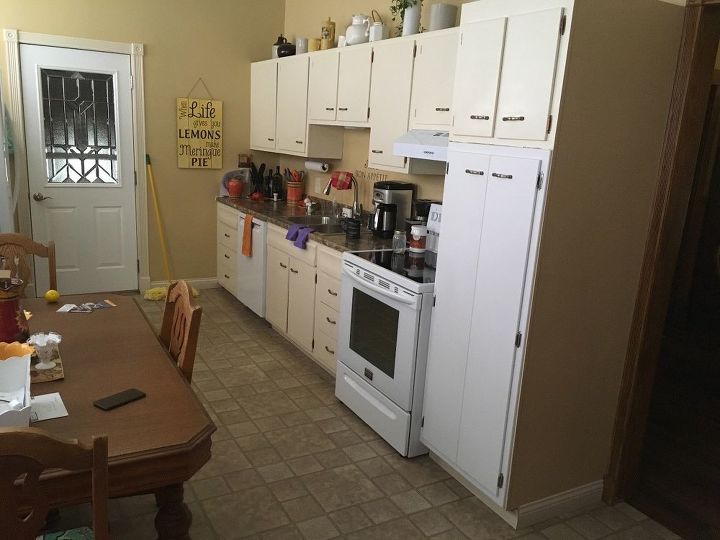 Ignore the floor! That will be replaced!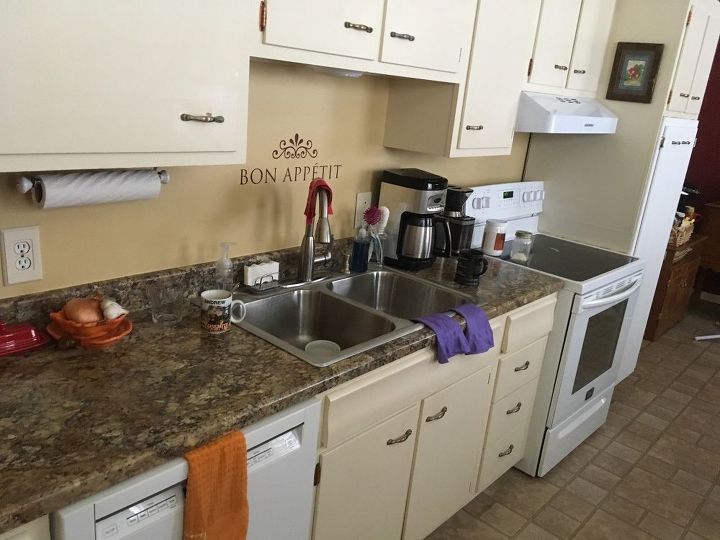 Cupboards are painted. I am at a standstil! Thank you for your assistance!😊