Asked on Oct 3, 2017
How could I repaint indoor wooden columns? +2
Answered
Hi! My boyfriend just bought his first house and we're going to repaint. I've painted walls before, but there are some wooden columns that have some cracks and imperfections. There are no structural problems and the wood is not rotting, I just want to touch them up for aesthetic reasons. I've looked online for what to do and it looks like I could use a wood filler or epoxy. Epoxy looks like it's more for exterior wood that has some problems with rot, so would this be necessary? Thank you in advance, I have attached photos!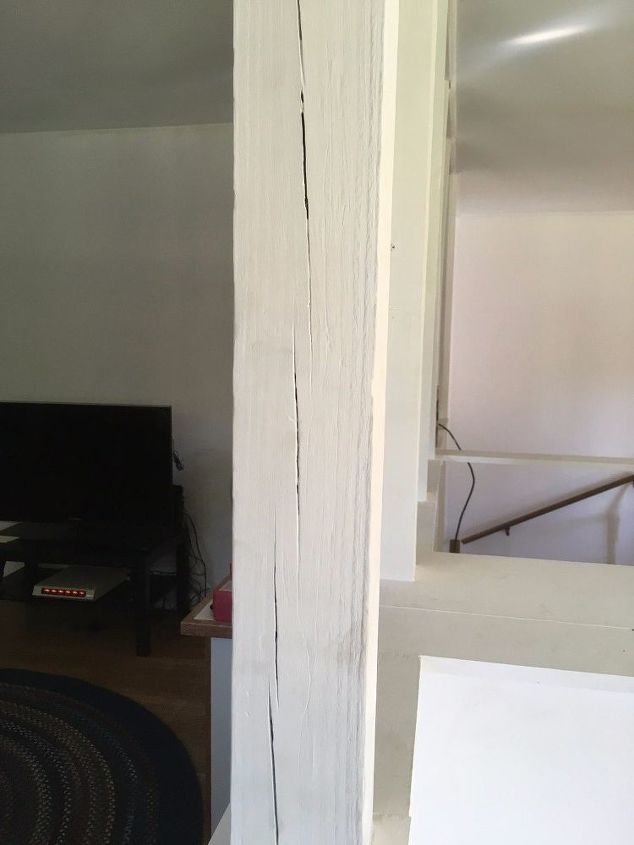 The cracks are not deep, I just want the columns to be smooth.