ADVICE AND OPINIONS ON PAINTING BRICK!



Answered
My house is a late 60s, early 70s style...part wood and part brick...in other words...a mixed up style! Part colonial with siding and shutters, and part Spanish with brick and arches.
Until recently I have been a real traditionalist with the belief of "never paint brick!"
However, seeing how so many of those drab, pitiful looking houses on those "rehab shows" are given a face lift with paint, I want to paint my brick! What I would really like to do is GERMAN SCHMEAR but I am afraid I can't find anyone who can do this well!
I like the instructions from Bob Villa I printed out, but I would like the opinion/advice of anyone who has painted their house.
I am thinking about ivory with charcoal shutters! ??? (I love bright colors, but I don't want to spring too much change on my guy all at once!! LOL)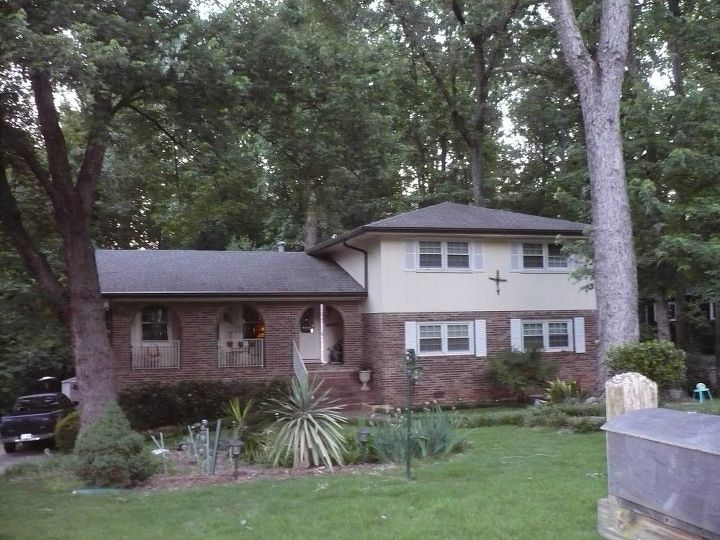 It sits 71' off the curb down a slope. In fact, cars in driveway are below grade so it is vital to keep it a light color. Also, the storm severely damaged that large tree on the right so it is coming out soon!