Asked on Oct 9, 2017
Change colour of rug. +4
Answered
Hi everyone, I have a 100% acrylic rug in our loungeroom in shades of blue. I would like to change it to grey if possible. Any suggestions would be very welcome.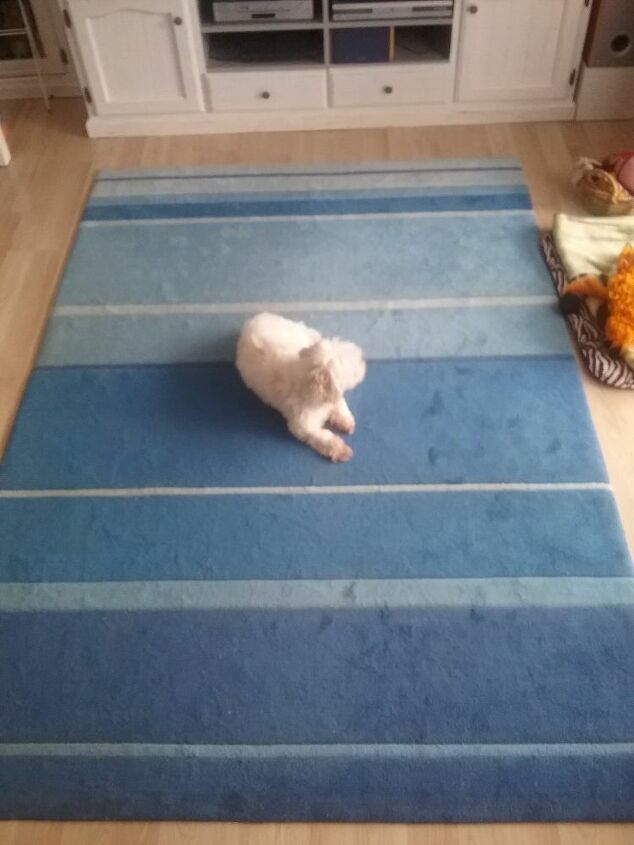 The dog will not be included in the colour change, lol.