Asked on Oct 9, 2017
Kitchen cabinet organization +3
Answered
I need help on my kitchen cabinets. They don't pull out. So I need something to get it organized so bad. One cabinet is one long one with no shelves. The others are two shelves. I have limited space.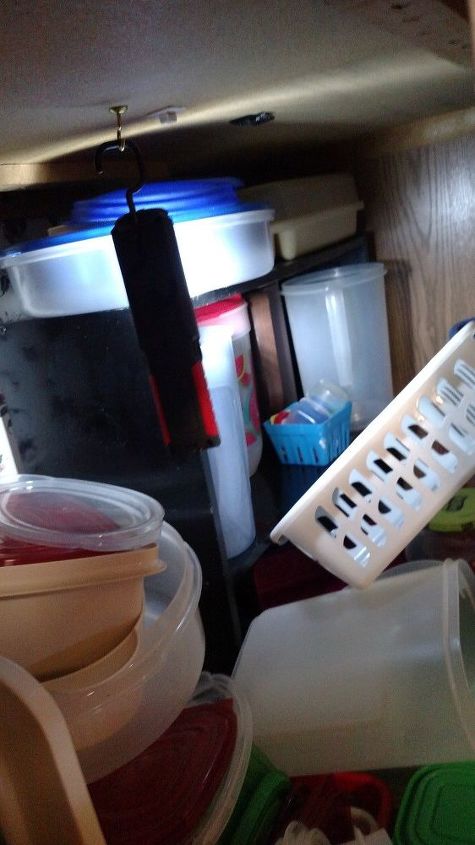 I put a old book case but that doesn't help.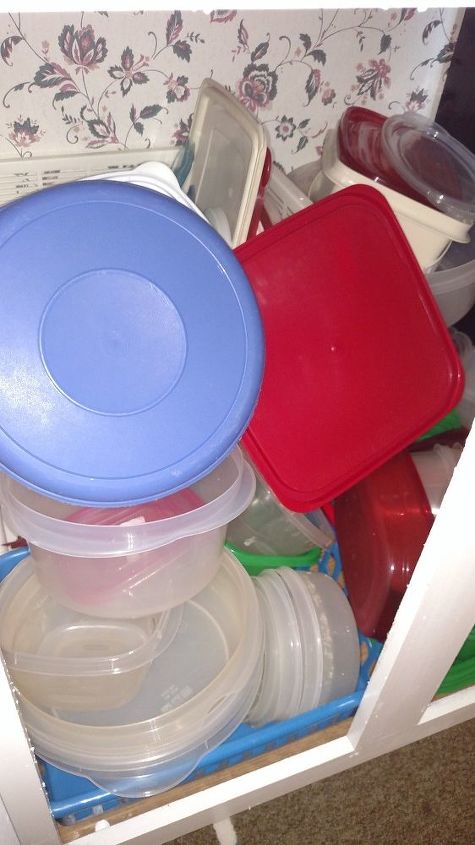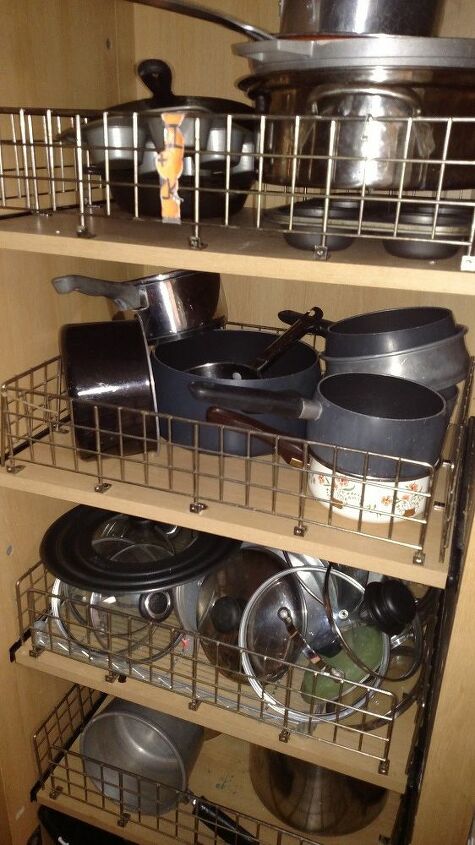 This is a old cabinet I tried putting my pots and pans in but I have to go around the corner to get them. I use to have right behind me in the cabinet in front of my stove but I couldn't get to them good with the lids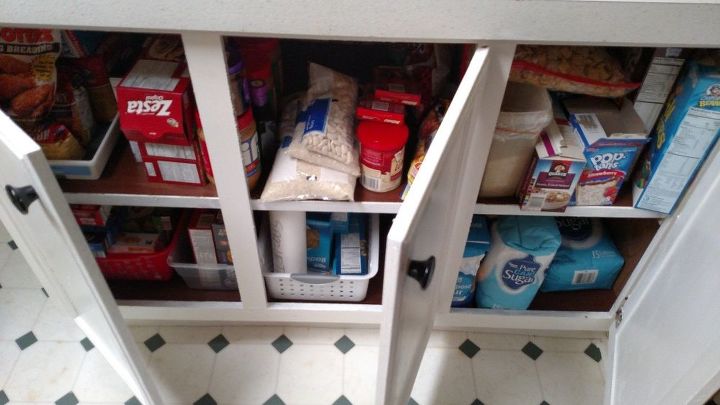 This where I had my pots and pans but it was hard to get to everything.