I need help with my porch Answered
We moved here a few months ago and I would like to fix up my porch. The door next to the electrical box can't be blocked as it's a storage closet. The colors can't be changed as this is a condo unit and we can't repaint our porches. The bushes in front have to stay but I can put something in the rocky area in front of the chairs. I have a few ideas but I definitely can use some help.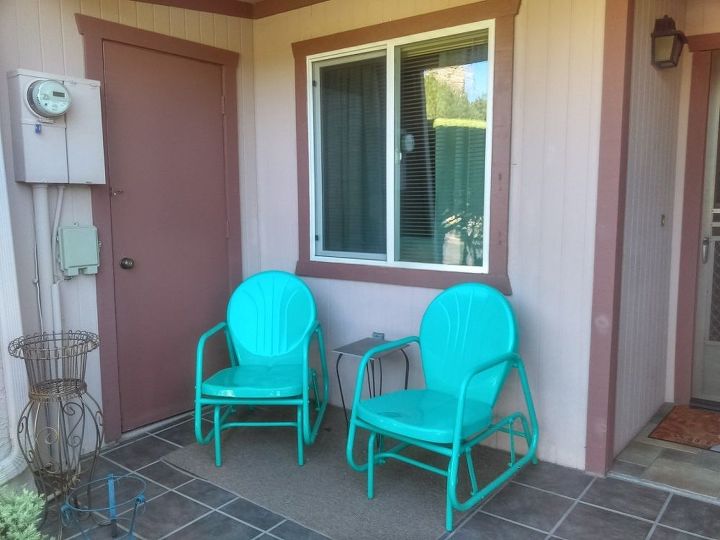 So far I have the 2 gliding chairs. We can not repaint the porch or doors.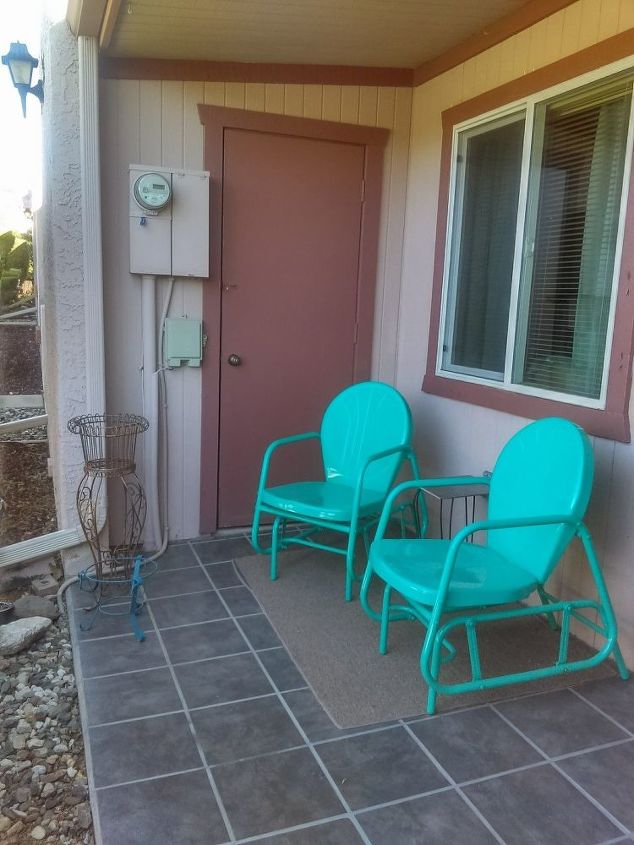 The door to the storage closet and electrical box.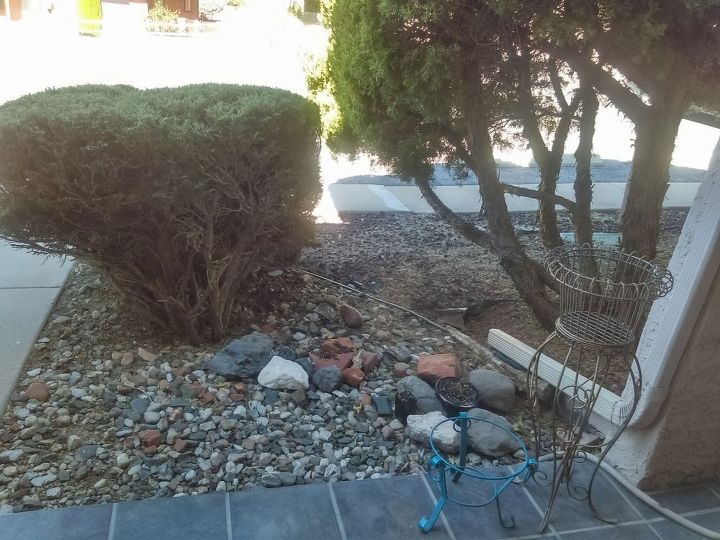 This is what I look at when sitting in the chairs.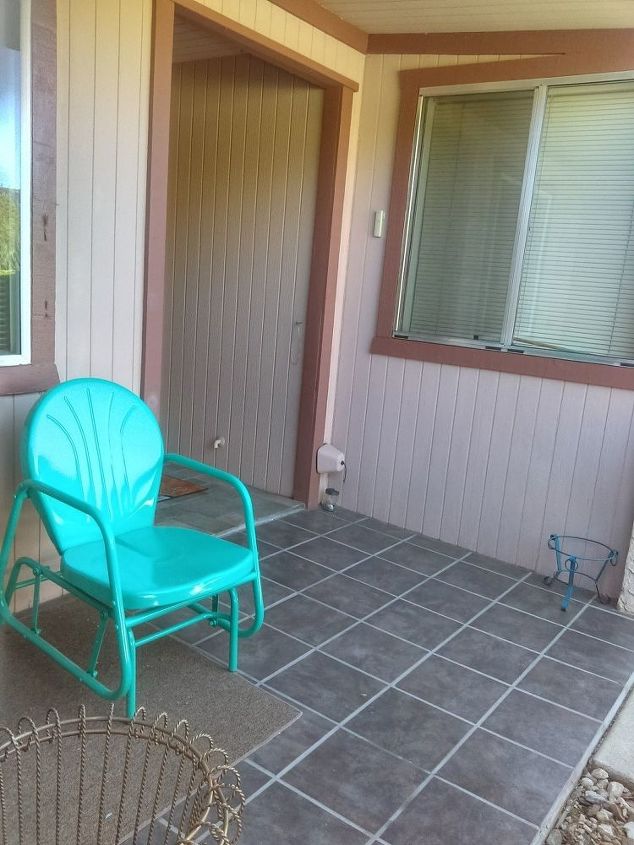 This is the part of the porch that goes into the front door.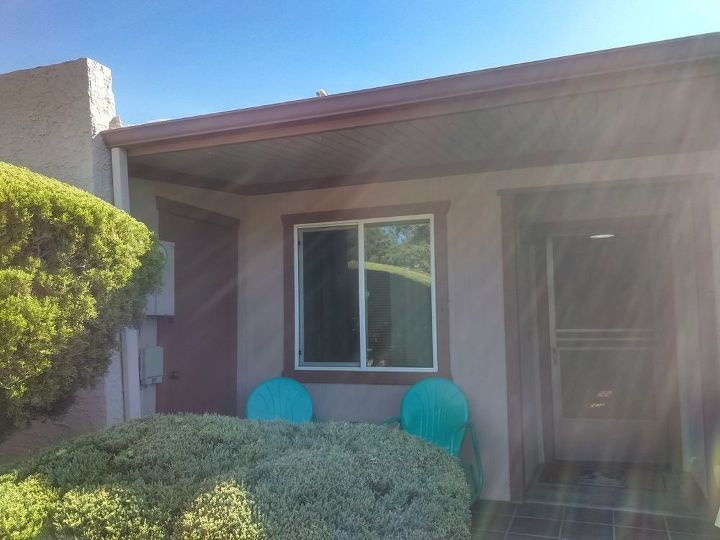 The sun was bright but you can see the entire front of the porch.