 Asked on Oct 11, 2017
How would you decorate a large kitchen wall with this ? +39
Answered
We bought this FL condo, furnished, which is a little too formal for me. I bought the metal pieces, pictured below, at a yard sale, thinking they could be put to some creative use of that space. But now I'm stuck Without an idea!
I''m trying to " deformalize" it a bit. The wall space I'm trying to decorate has an irregular height from 70" H- 86" due to vaulted ceilings. And is about 12' wise. The space is above "pinkish/beige " 😖 kitchen cabinets ( 12" deep ) which is open to semi formal living room and dining space. Colors are neutral with some aqua and gold. Right now the walls are painted white. Thank you for any and all ideas.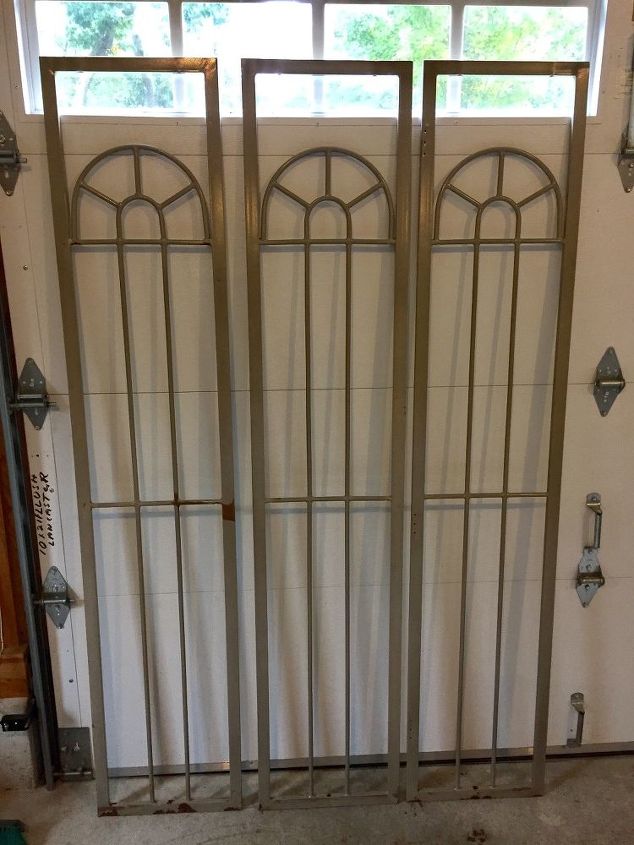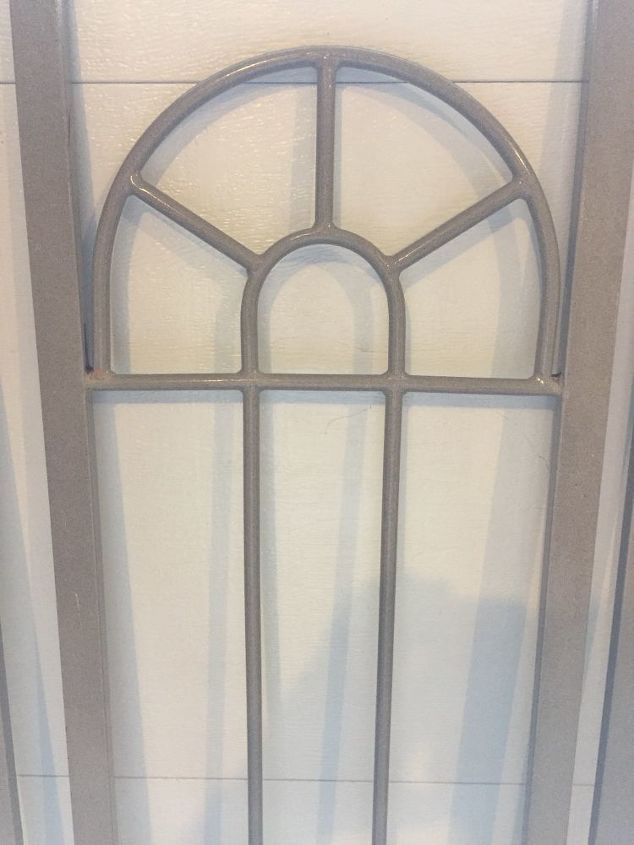 Close up shot of one. Each of the 3 pieces measure 15" X 77"