 Asked on Oct 13, 2017
Residue on the lid of a Vintage Lane Cedar Chest +11
Answered
The cedar chest was in my parent's Closet for probably 30+ years. All kinds of things were stacked on the lid. When I finally drug it out, I found a sticky residue on a portion of the lid . In addition there is fabric or cardboard stuck in the gunk in several places. I have tried oil soap, gentle sanding but not much progress. Is sanding, refinishing my only hope? I hate doing that because it may be difficult to find the right shade. An suggestions very much appreciated.
Thanks, Lex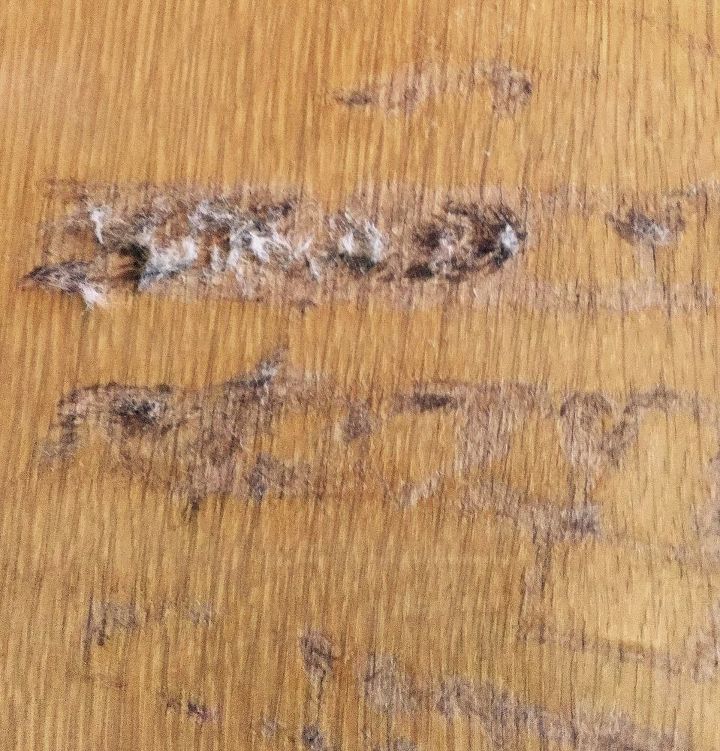 As you can see, there is something stuck in the residue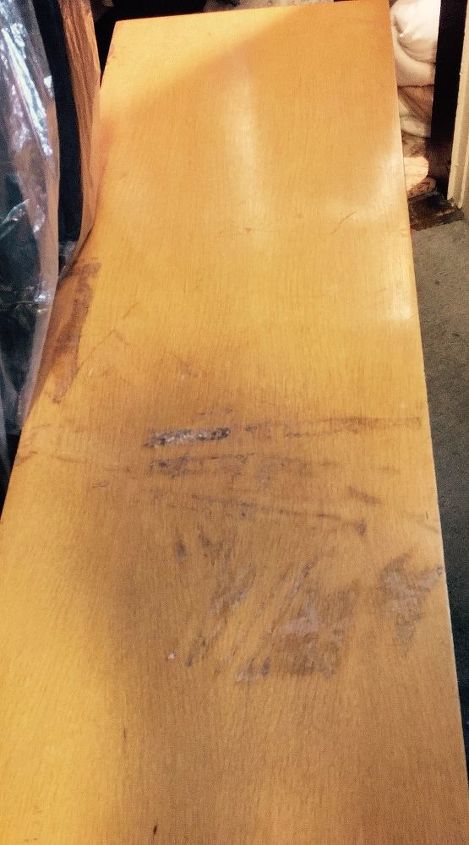 There is only this section that is a mess. The other half of the lid is fine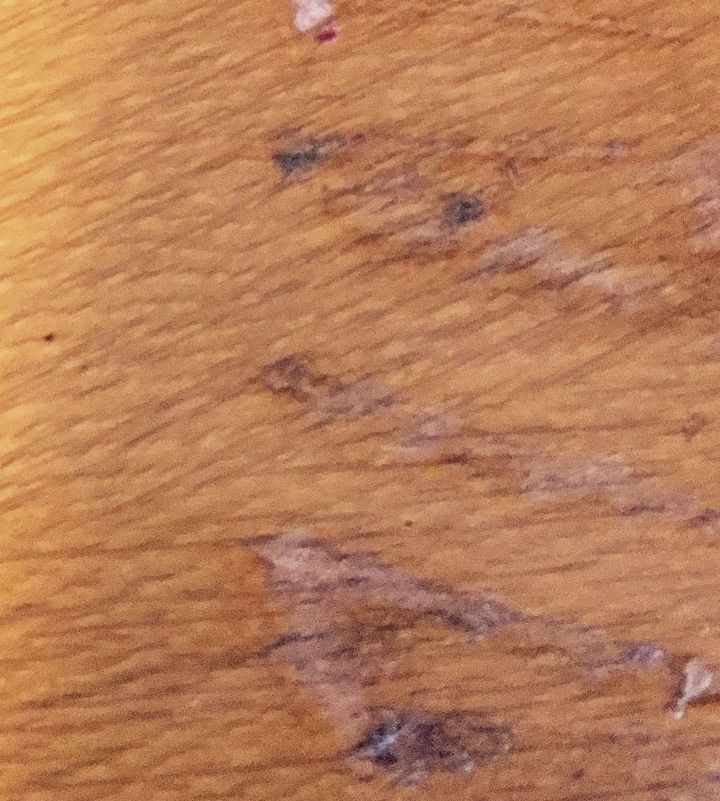 It appears that whatever was spilled - I think it may have been an old breath freshing product called BINANCA that my father used - it appears to have already eaten through the finish.