Asked on Oct 15, 2017
How to clear shower glass from long-standing hard water/soap? +14
Answered
Probably just wiped down and never scrubbed for 15 years?! I've tried soap/glass cleaners/Chlorox products/CLR/vinegars/baking soda/multiple brushes and even single-edge razor blades. What you see in the picture is at least 70% better than it was! I'm also open for best options to get rid of the lovely gold trimming that is throughout the bathroom too?!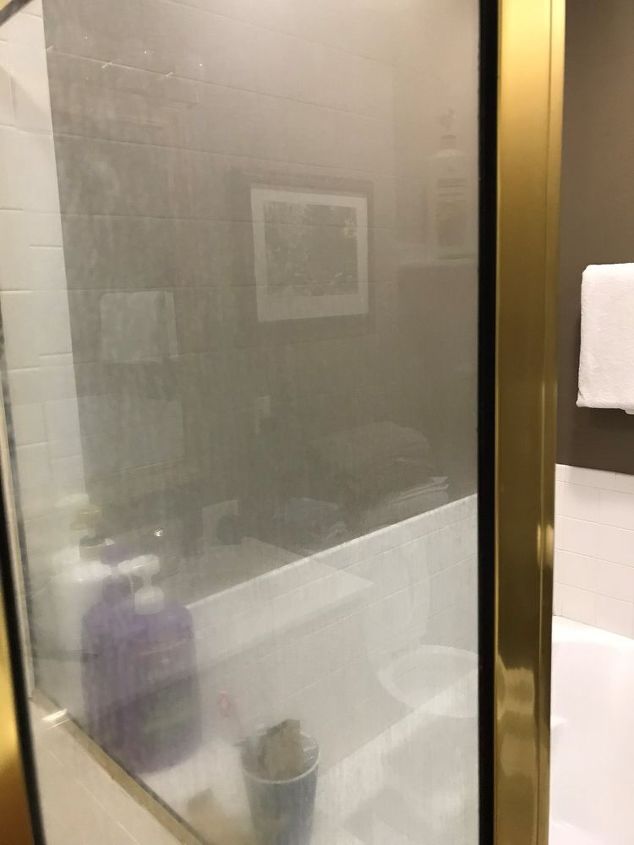 Looking through the 'glass' overlooking the gold-fixture tub.