 Asked on Oct 16, 2017
What kind of plant is this leaf from? +37
Answered
There is a large "bush" of it at our new house. Does it bloom? Can it be sprouted in a container of water? Hoping some terrific gardener in the community can help. Thanks in advance!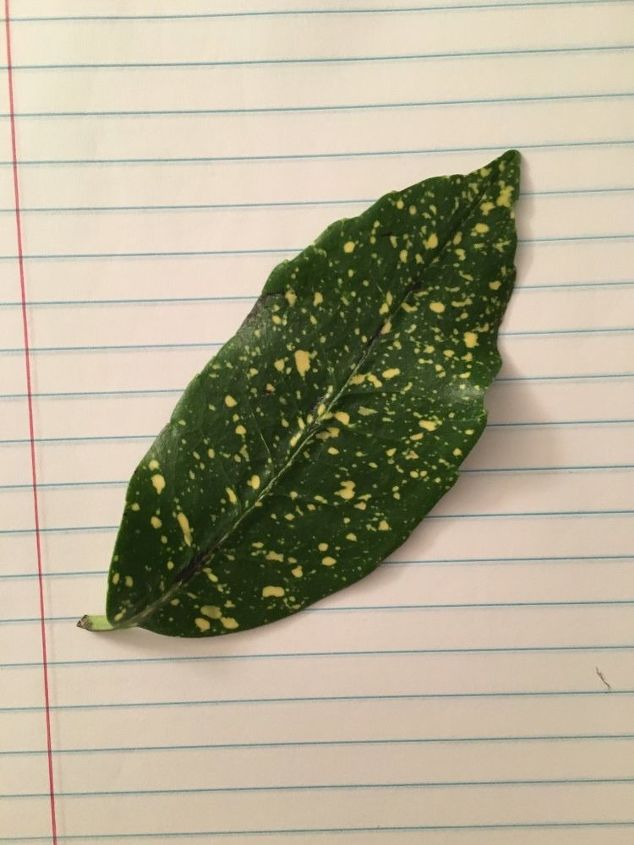 Leaf has bright yellow spots as tho it has been spatter painted.