Related Discussions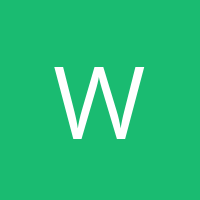 Walter Chooi
on Sep 13, 2020
i have plenty of raw vegetables available daily from market. how can i turn this vegetables into compost for my growing particularly melon and watermelon. thanks! Jane
on Aug 02, 2020 Chris
on May 07, 2019
My garden consists of golden gravel/chippings so the majority of my plants are in pots.But, I wanted to plant succulents can these be put directly into the gravel as ... See more Rea12827410
on Oct 29, 2017
we live on Long Island, NY and what care does it need indoors? Kris
on May 16, 2017

Angela Lozito Rogers
on Apr 15, 2016
Due to the mosquito problem in Florida, can I turn this into a succulent planter without drilling holes through concrete for drainage?

Ann S
on Jul 27, 2012
There was ivy in it but was over growing into path of door so put new flowers in it but none of them seem to be doing good. They only get indirect light mostly. Any s... See more