Asked on Oct 19, 2017
One of my gas burners won't ignite. It sparks but won't turn on. +6
Answered
It started when the plastic handle of a knife got too close to the turned-on burner and started to burn. And by "burn," I mean a FLAME. Not a big one, but luckily I caught it on time. I poured water on the flame to douse it and it went out immediately. But then, the burner wouldn't ignite. That was about 2-3 weeks ago. An appliance guy was supposed go come out but he's been giving me the runaround so I wonder if this is a quick fix that I can do. Someone told me that SHE was told when she had a similar problem to remove this and put a sewing needle thru all the holes. I feel a bit antsy about removing this, however. Ideas?If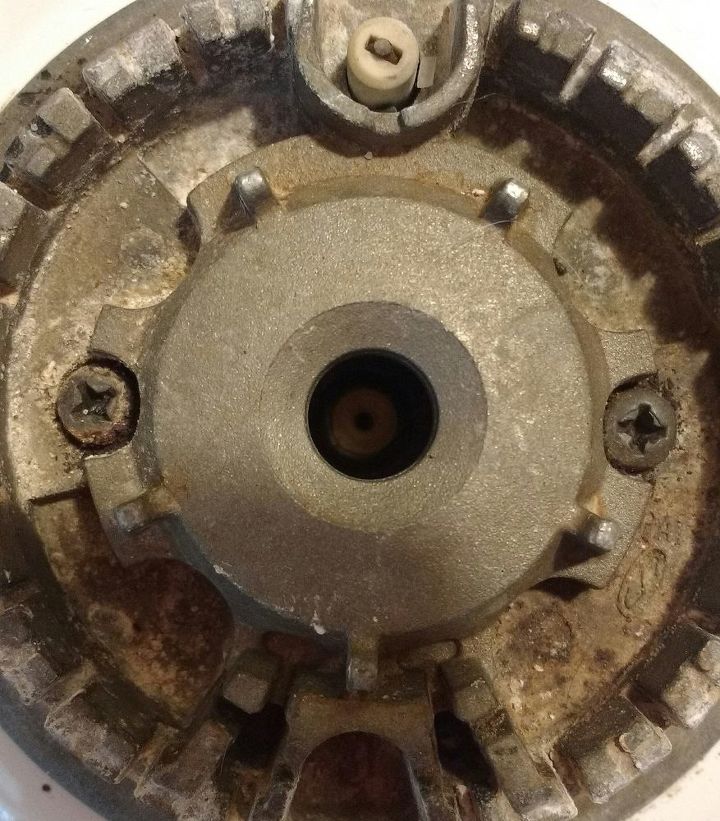 If I unscrew this, does it readily lift off? Is this safe?