How to remove stain on refinished bathtub Answered
i placed a new rubber mat with suction cups on my sparkling white refinished tub. Two days later, I lifted the mat to give the tub its weekly cleaning. I found the pattern of the mat on the tub in a light brown color and NOTHING I have tried so far has removed the stains. Because the tub has been refinished, I am not supposed to use anything scratchy on the tub surface, and I never have. The refinishing company is no help. Here are the things I have tried:
1. Peroxide soak overnight, rub with soft sponge.
2. Vinegar and baking soda applied with soft sponge.
3. Straight chlorine bleach soak with white towel to retain the Bleach. Left on 2 days.
Can you help me, please? THANK YOU'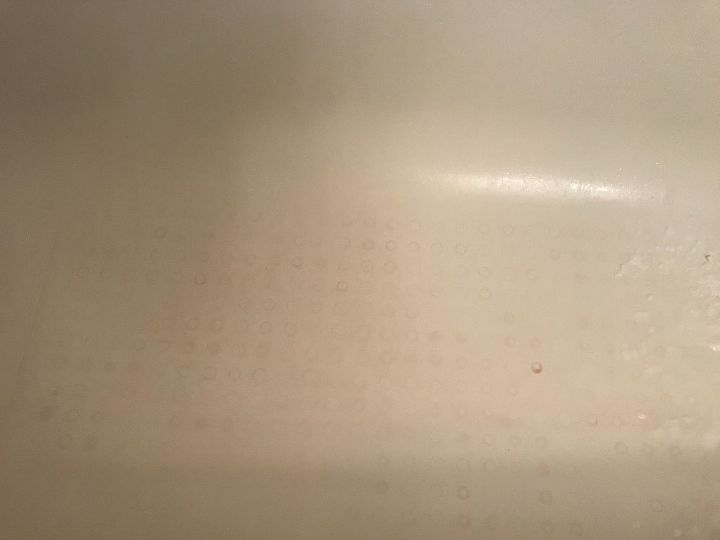 Enlarge the picture to clearly see the stains from the bath mat. Picture taken AFTER the three attempts to clean listed in my post.