Need more storage in my galley kitchen Answered
We bought this house almost a year ago & I made a sacrifice.......it has no pantry & the kitchen is a small, galley type! I'm trying to find something to fit in the space at the end (exterior) wall for additional pantry food storage, but nothing has met my needs & wants that I have found. Currently, I'm using the middle cabinet on the far side on the right side of the kitchen, but it is not enough. I have two problems.....the dishwasher & cabinet doors opposite to it make things difficult. If I could afford to remodel or expand, I would. If I would have designed a kitchen in this space, I would have made it U-shaped & wrapped cabinets & countertops around that back wall, but I'm stuck with how it is. I also do not have any room in my dining room for a hutch or such. Maybe a custom cabinet that can roll? Any other inexpensive ideas?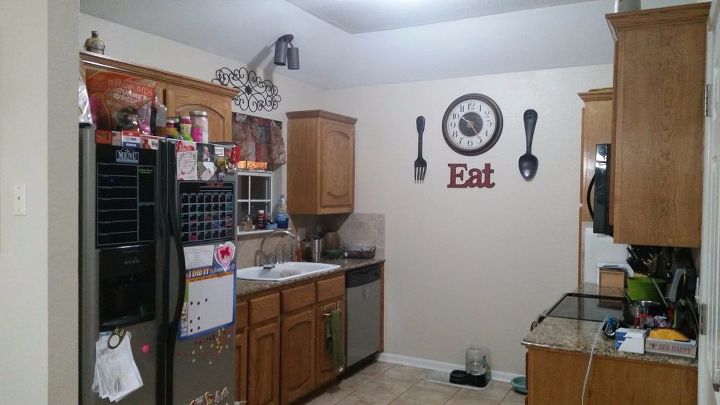 Recent left view of kitchen. The back wall the clock is on is an exterior wall that forms the right side of the house & garage.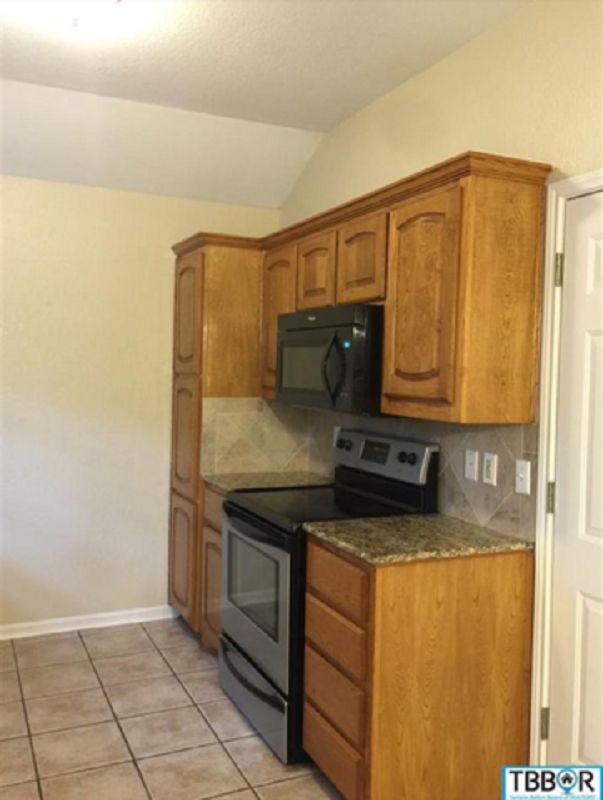 Pre-move in right view of kitchen. The door you see on the far right leads into our garage. The laundry room & water heater are on the other side of the stove wall.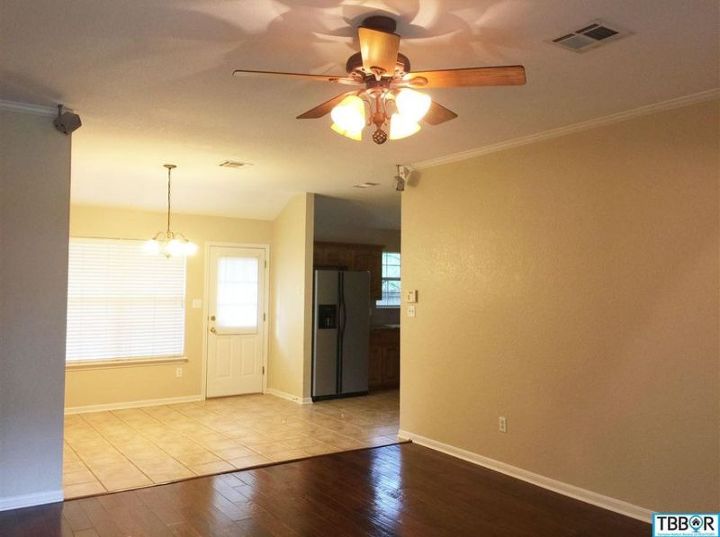 Dining leading into kitchen from the living room. The door you see leads to the back yard.