How do I paint this huge piece of furniture without sanding? Answered
It takes up a major part of our hallway, in an already small house, so I can't sand it (everything in our house would be covered in dust!)
I want to paint it a beautiful chalk-paint darkish grey, but am worried the paint won't adhere properly if it's not sanded. Help!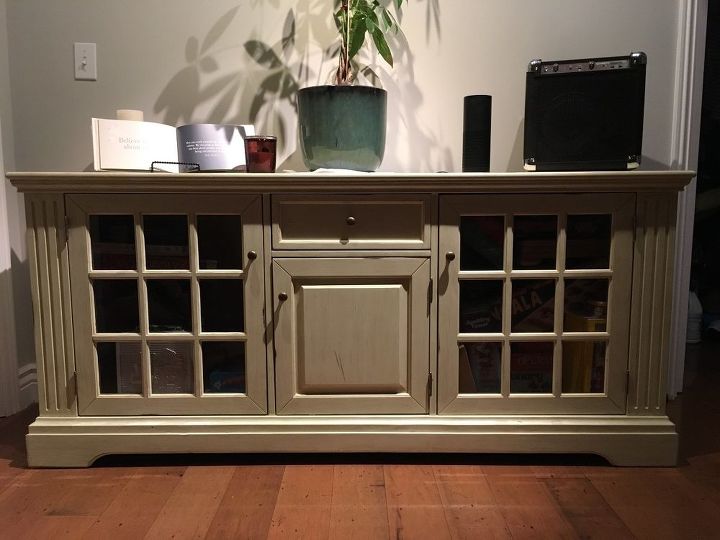 It's an "antique cream" color, a bit dark in this picture because it's dark outside. Better in the daylight