Related Discussions Nellie Perry
on Jun 30, 2020
I am thinking of expanding my garage to a two new separated garage with workshop space. I might need two single-phase 240V and 120V circuits in the garage; I believe ... See more Jeff
on Apr 19, 2020
There are two clips or pins that I don't know this to remove.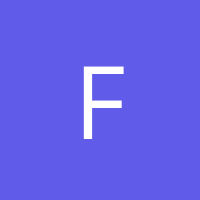 Famiko Clark
on Sep 02, 2018
My ac unit is blowing outside but no air is coming inside it had ice on it but I turned it off for 24 hours and melted off but there is still no air coming inside the... See more Linda
on Jun 07, 2018
I cleaned the glass cover with acetone and sprayed the cover with clear protective spray. They have been "charging" in the sun, but no longer come on at night.
Lee Ann Shafer
on Mar 01, 2018
I know this sounds like a "baby" question, but I can't figure out why my front porch light is out. We checked the circuits and replaced the bulbs. All other lighting... See more Tom
on Nov 12, 2017
When we run the washer, the lights sort of "flicker" not fast, but in the beat with the washer. At first it was minor, now it is pretty prominent... Do I need an el... See more