Related Discussions
Mary June Carskadon
on Jan 23, 2018
Gracie needs a bath! What can I use if I don't have dog shampoo? Mary
on Sep 28, 2017
I have tried Hydrogen Peroxide, Ajax, Baking Soda, and soaked them overnight separately . I have mixed them together and separately. Please Assist.
Bob Root
on Dec 07, 2014
How do I clean very dirty grout Jan
on Dec 06, 2019
How do I clean brass HelenNZ
on Oct 15, 2018
Hi any ideas on removing difficult to remove labels on glass jars that is quicker than soaking for ages and then still having to scrape them off. Thanks very one for ... See more
Marie French
on Jan 29, 2018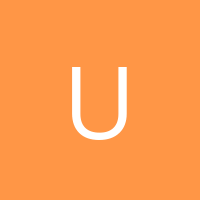 Ukumar
on Feb 01, 2018
I have two male dog and it seems like one started marking his territory in the house so the other is following. Now I have stained and smelly carpet.