Related Discussions
Melissa George
on Dec 07, 2020
Over the summer my gardenia was outside and doing great..I brought it inside and it's not doing so well. I'm in NJ ..I thought I over watered first because leaves wer... See more

Ana M
on Jun 02, 2012
We have had this bush in our front yard for 11 years. Yesterday we noticed it appears to have died. Last week it was perfectly fine and green and lush! HELP!? Can any... See more Cheryl
on Apr 30, 2017
I have an Aero Garden where you grow things hydroponically with liquid- I wanted to transplant the larger herbs into soil but it doesn't seem to work. The plant dies.... See more

Vikki
on May 05, 2020
I'm wondering if I should cut down the middle to make 2 ? I do not see any other obvious buds , besides the 3 . Barbara
on Jun 15, 2018
I have an area on the corner of my deck that is back by a fence. Each year I place a potted mandevilla in the corner. I have had no luck wintering over the mandevi... See more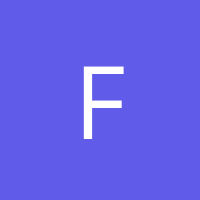 Faz31811015
on Mar 01, 2018
Is it too early to spread grass seed in some bare lawn spots. I am in SE Mich.
Barb Hookway
on Feb 19, 2018
The mulch I purchased last year had mushroom like things growing out of it. What is that?