Asked on Dec 3, 2017
Hi Hometalkers! I have some tempered glass panels...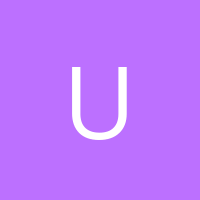 +18
Answered
They are about 4 ft long and about 15 inches wide. They are tempered glass about 1/2 thick panels with a beautiful stamped design. I have about 70 panels. I'm thinking about a glass house around a hot tub but that's a tremendous amount of work for me. I cannot lift the panels alone and hubby is getting older. I'm going to use one for a backsplash but I wanted to see if anyone has some cool ideas using just a few of the panels. I picked them up cheap at an auction so I might just try to resell them if I can't figure out a way to use them. Any and all ideas are much appreciated!