Suggestions on covering this dated painted wrought iron pole? Answered
I'm not sure if it can be removed, I don't know if this is a load bearing pole. Any ideas... it really dates my kitchen. Also dirt just gets stuck in all the intricate detail of the pole. Thanks for any suggestions.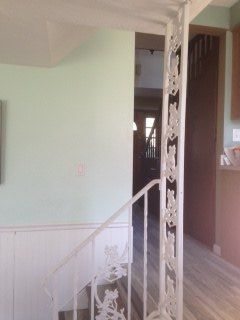 Is this load bearing? How would you change this out or cover it up?