I'm trying to refinish my bathroom floor. Answered
I live in a house that was built in 1921. I have recently begun fixing all the problems that had been 'building up' and needed fixing or updating. The one I tried alone was the bathroom floor. I want to use the original hardwood... I love hardwood floors and this one was protected by 2 layers of lineolium flooring and tarpaper the original homeowners had glued on underneath. Since both layers of lineolium and the tarpaper had to go....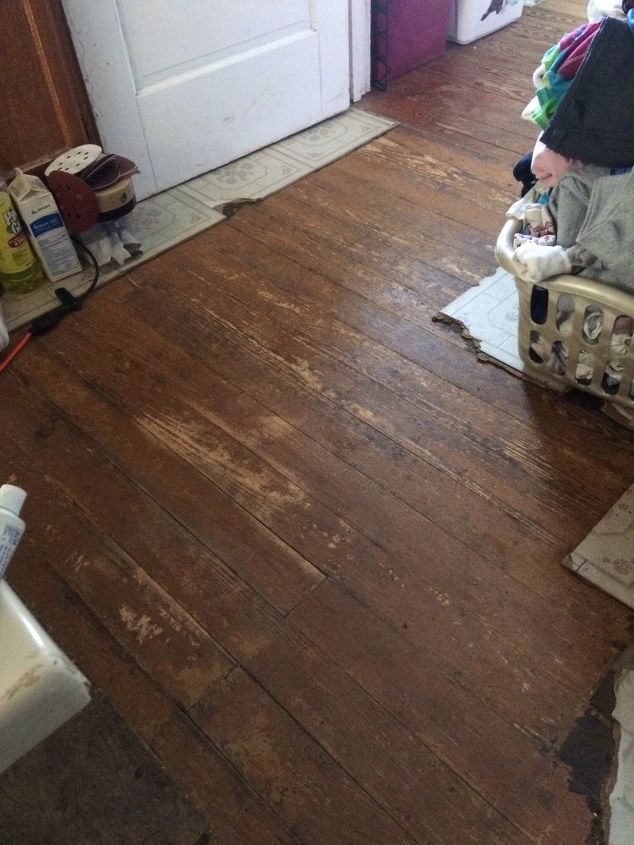 This is the doorway with some of the lineolium still waiting to be removed. I just ask you be kind with comments, there are 3 of us living here, 2 of which are children and my husband who usually does all repairs passed last year.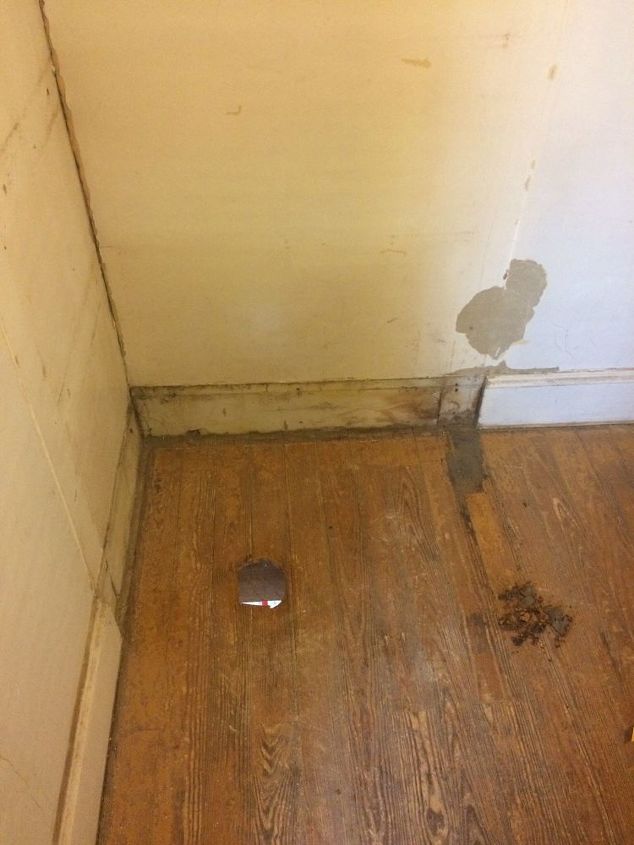 This is where my new shower is going. I never thought I would get tired of having a bathtub only, but after 10 years a whirlpool tub with no shower got old!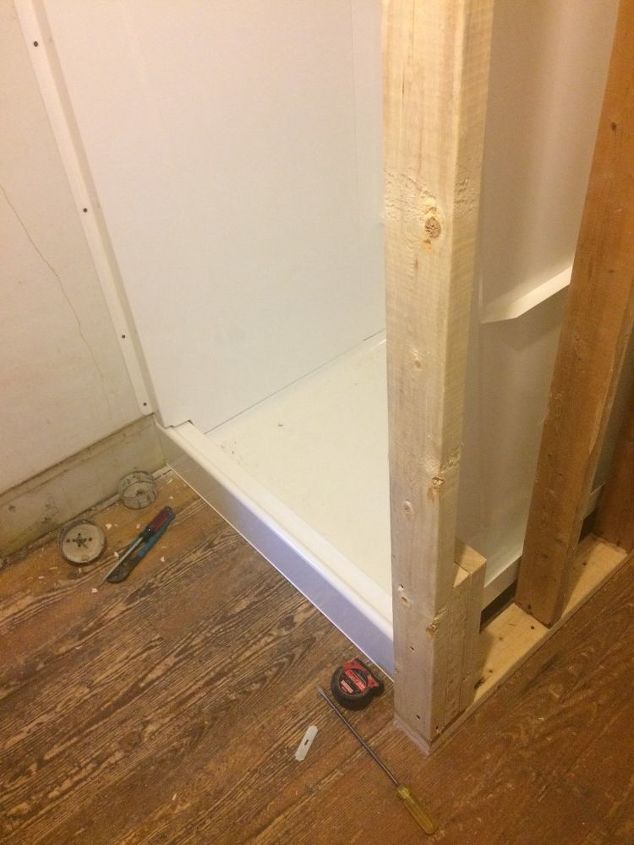 Corner shower in and I am excited to use it. Granted, there is no longer a linen closet....now.... what to do with the towels and sheets?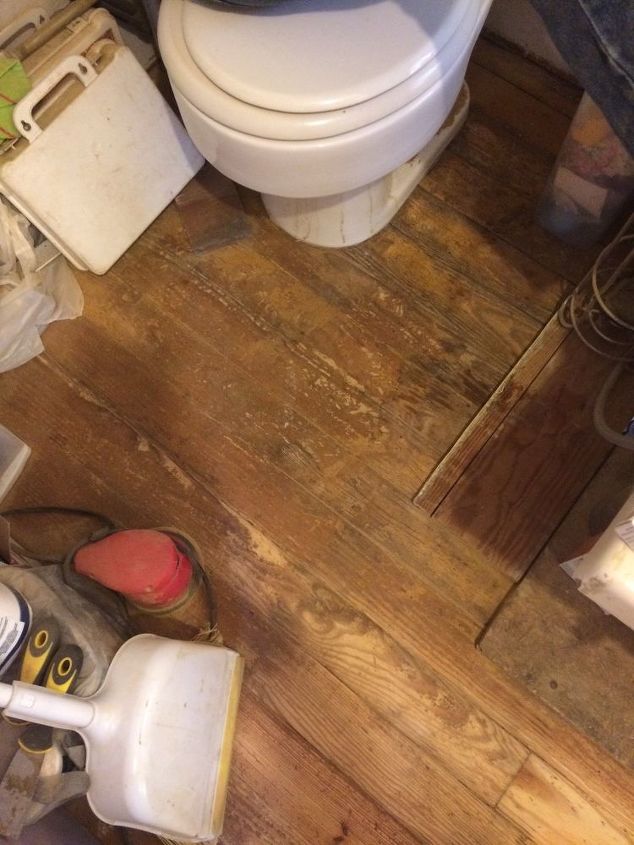 The rest of the floor has been stripped and sanded, this is the last part to sand after I remove the glue. If you enlarge the picture you can see glue by the commode.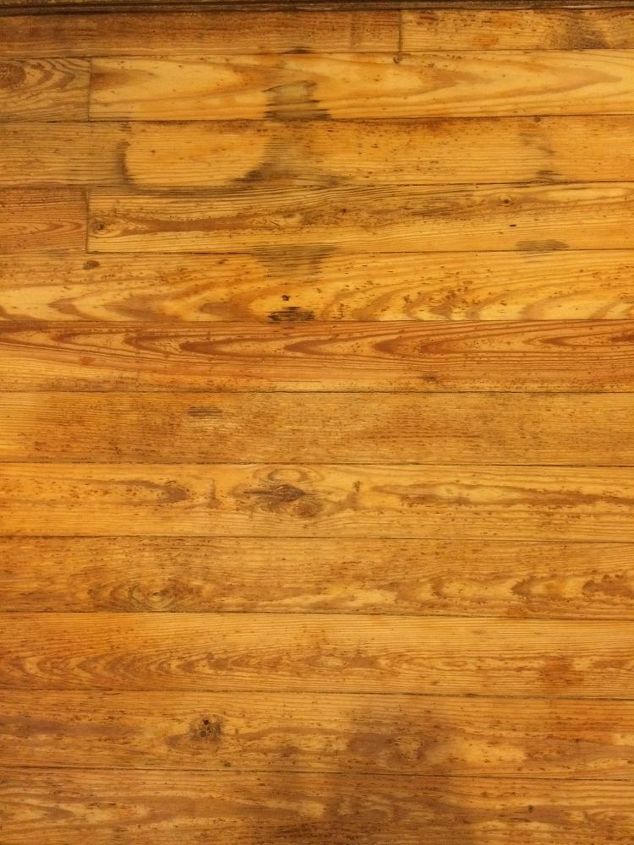 This is how my floor looks after sanding to 100 grit. There are stains from water leaking and something that was spilled before the first layer of lineolium was put down. I'm wondering which finish to use. I am torn between linseed oil or polyurethane. I think I am going to stain it because of the stains from water leak, but don't know what to do after that. Any ideas? Suggestions?
Please, no stick on tiles! I hate them!