How to frame out this picture to look nautical and correct?



Answered
A lighthouse's reflection showing through large stones....perhaps in Maine.
I painted these pallet boards and arranged but it just doesn't look right.I have started painting the room color on boards.The painting of boards isn't right either.The pictures size is 16" in height by 12"width , thickness of1/4" seems it's a very,very hard fiber board.Maybe use rope around it?
Help and thank you for any ideas. Sandra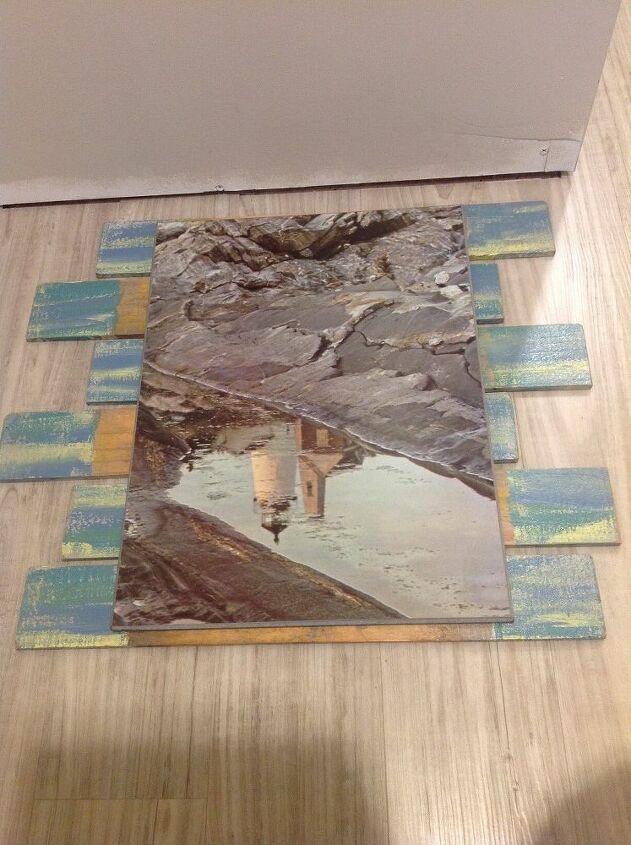 My husband suggested to set picture in boards some.Drill out boards.He's helping me!