Any ideas for making a laminate 'wood' floor look better? Answered
I have pergo laminate wood looking flooring in my kitchen/dining room. There are several places where water had gotten into the seams and it is raised slightly. Does anyone have any ideas for what I could do to the floor to make it look better and be more durable? I've noticed some ideas for covering the floor with wallpaper or contact paper, but don't want the slightly uneven places to show. Help!!!!!!?????!!!!! Please, and thank you in advance! I tried to provide a picture, it's kinda hard to get it to show up in a photo with the light glare though.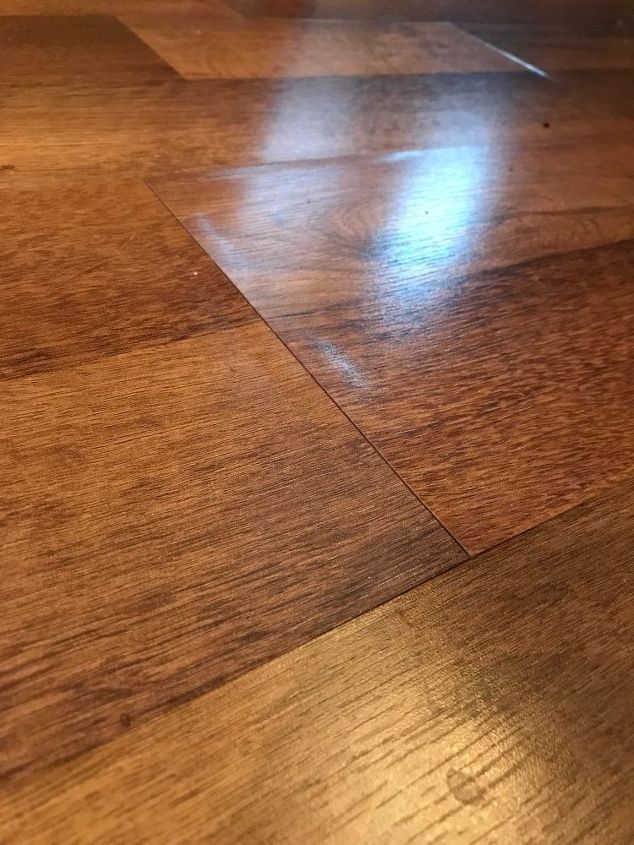 water has damaged in some of the seams of the flooring.