I have a 4' x 8' mirror that was hung incorrectly over stairway. Answered
It's blurry and too heavy to move. Would like to somehow paint or cover it with something. I live in the mountains so something rustic in browns and/or greens. It fills the space nicely but looks ridiculous, like one of those fun house mirrors. Anybody have a suggestion?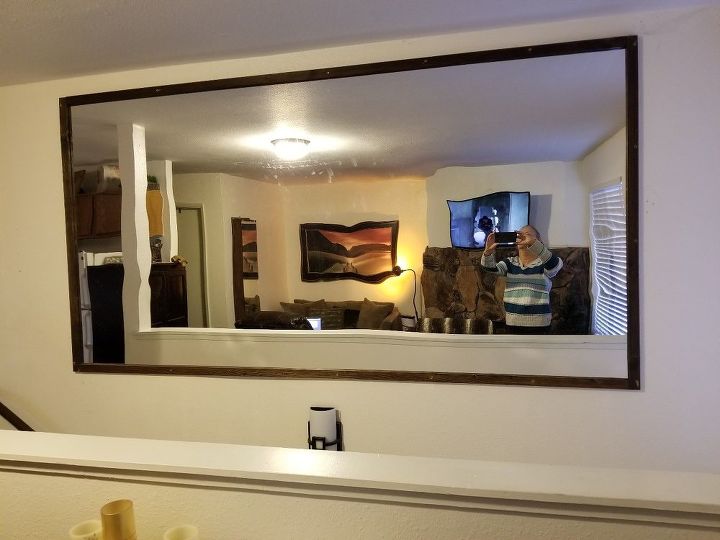 You can see how distorted.