Where to get the material to make a extra large shade?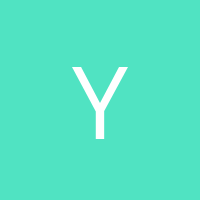 Answered
This is a 90's light fixture. Glass with gold trim. Yes it needs updating bad.
I have asked on here once before about updating it and got a lot of great suggestions. Anywhere from painting the gold a different color, to taking the glass off and just have the chandelier. Putting a shade on it, or replacing the fixture.
I think I would like to make a shade for it. Buying one for this size of light would be expensive. The light measuring around the glass is 79" x 18"tall.
If I could make a oblong barrel shade around that size would hide the glass and still give plenty of light. I don't want to see the fixture so the shade to be made with a thicker material.
My question is what materials do I need to get and where to get it? I have seen some videos of how to make smaller shades, but none for this size shade. If anybody has any more information. It would be greatly appreciated. Thank you Diane