How can I turn this into something eye pleasing? Answered
I have had this in front of my bay window. I right now use it to keep the radio/record player/CD player on it. But I hate the look of it. I am a professional carpenter and seen all kind of your make overs. The only vision I see is taking it to the dump. Any suggestions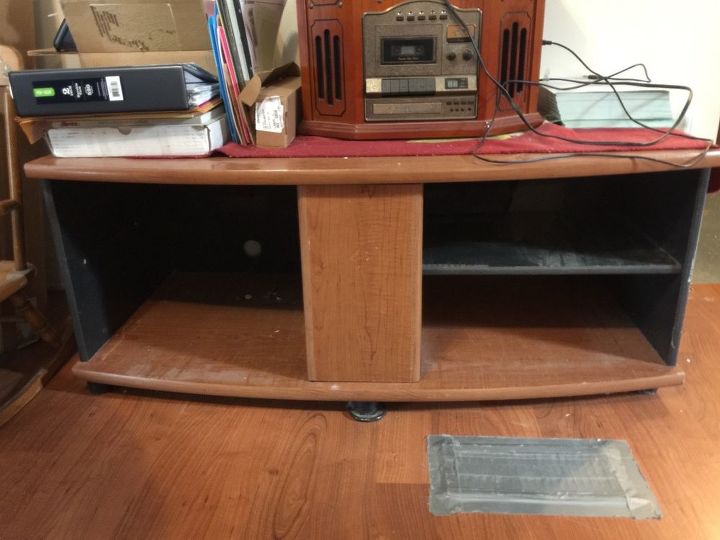 I just use it for the record plater on top. It has junk on top because the Christmas tree won top dollar for the bay window. Fix or junk?