Help with a dining table!!!!



Answered
Painted a laminated dining tabletop with turquoise water based enamel paint and want to use a metallic copper glaze.... or bronze and copper to look like metal. Unsure how to have pedestal base compliment. Started this project by roughing up top and attempting to stain when I discovered it was laminate. Sanded off (a bit too much) and tried chalk paint which I didn't like. Painted with a turquoise water based furniture enamel after priming/sanding. Have put on about 6 coats and a copper metal effects stencil and still not pleased. Painted pedestal base a French white to match my chairs.. help!!!!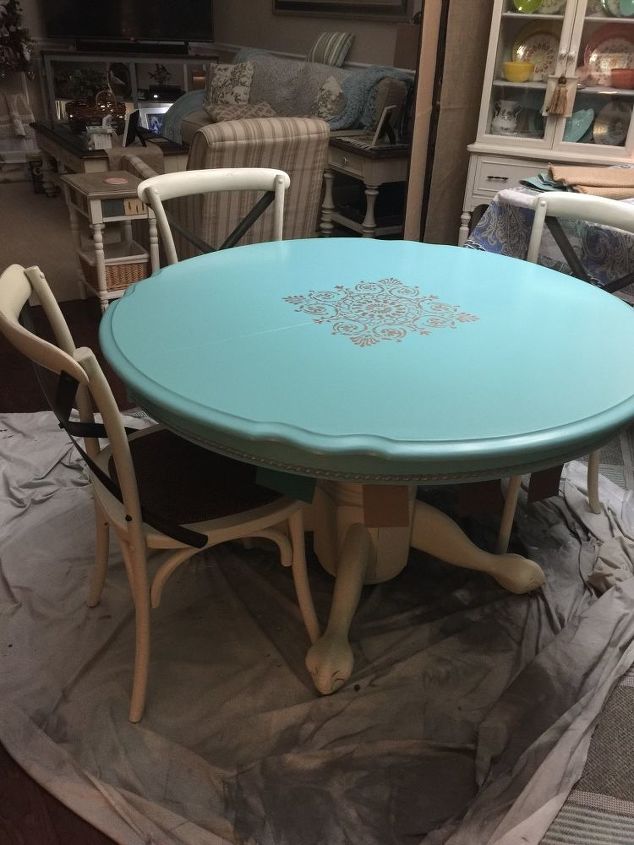 What it looks like today. By the way, I hate the snake head like feet!!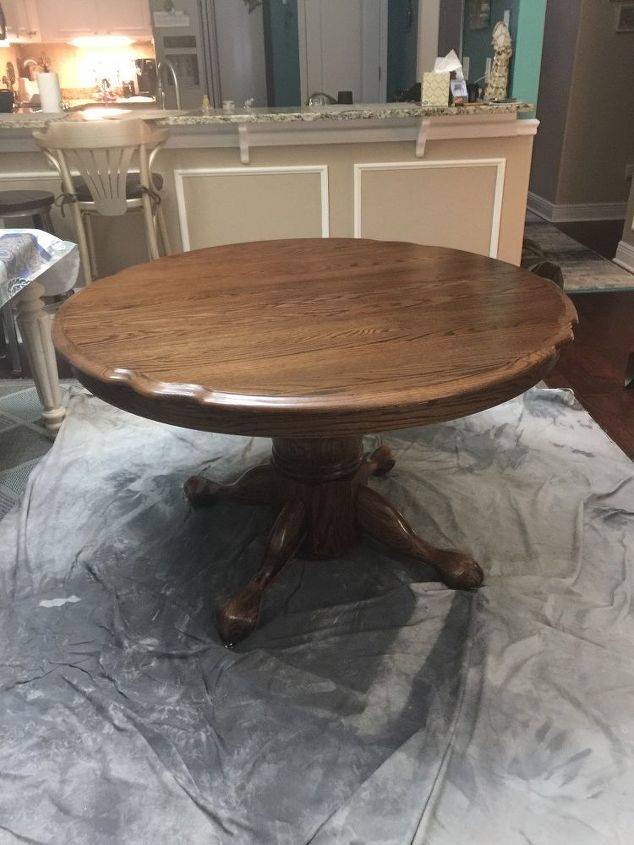 Before I started....thought it would be quick and easy!!